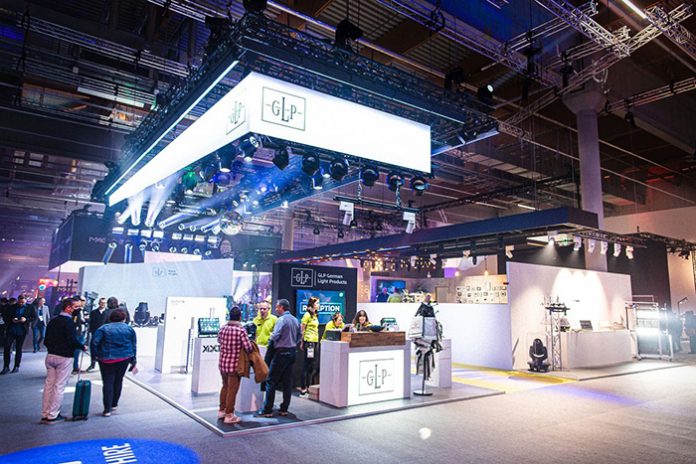 After a two-year hiatus, GLP reflects on the success of returning Prolight + Sound expo in its own domestic heartland – Germany.
The GLP stand proved to be one of the main attractions in Hall 12.1. The hospitality area provided ample space for personal discussions with customers, colleagues and friends. GLP reports that the quality of visitors was high, which more than made up for the reduced numbers. The general mood was remarkably relaxed, which seemed fitting for both exhibitors and visitors.
"We were able to spend several productive days in Frankfurt," said GLP Managing Director, Udo Künzler. "We enjoyed many good discussions with customers with plenty of passion and emotion which rekindled the spirit of the growing GLP family."
On the product side, Prolight + Sound 2022 also proved to be a major success for GLP. The impression X5 Compact, which was presented for the first time, proved equally popular as its already launched sibling, the impression X5. "The response from visitors showed quite clearly that we are on the right track with the new X5 series," added Künzler.
Another show premiere was the XDC1, an impressive fusion of X5 wash qualities and raw JDC1 strobe power. In fact, a large number of these fixtures are already proving their versatility and performance characteristics on Ed Sheeran's latest world tour.
The new products of FUSION by GLP – CREOS and X-PAR 12 Z – were also greeted with conviction by the audience and will certainly be in use in the near future.
"We are very satisfied with the results of our exhibition and will continue with the concept tested here," summarised Künzler. "In other words, we will forego a large light show in favour of a large and convivial hospitality area with excellent coffee and good food."