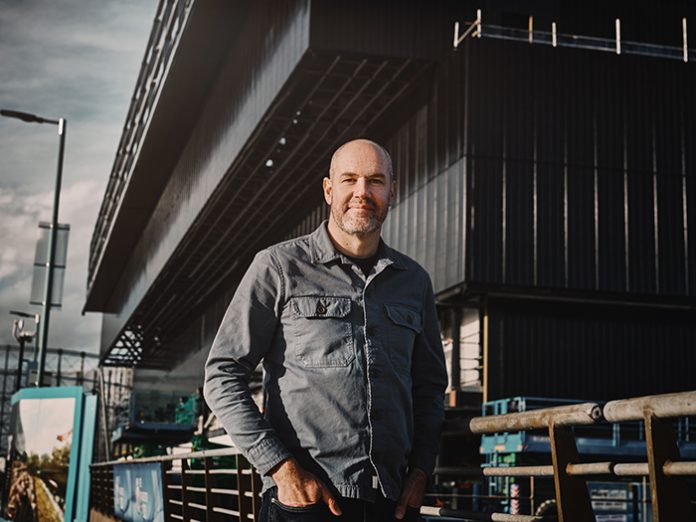 Gary Roden has been appointed as Executive Director & General Manager of Co-op Live, and will oversee the operation of the UK's largest live entertainment arena and spearhead the venue's future vision and strategy.
Roden takes charge of the strategic and operational delivery of Co-op Live, a joint venture between Oak View Group (OVG) and City Football Group (CFG). The arena will have a capacity of 23,500 fans and play host to over 120 shows annually at Manchester's Etihad Campus. 
Roden, who joins Co-op Live following over eight years at Ticketmaster UK, most recently as Senior Vice President of Client Development and Commercial, commented on the appointment: "I am delighted to be joining Co-op Live, leading the team in Manchester to launch and operate a game changing arena experience for both fans and artists. I can't wait to get started, working with Oak View Group, City Football Group, key stakeholders and partners to launch what is not only set to be a groundbreaking arena for the UK, but one that will see Manchester firmly leading the way globally."
Roden will lead Co-op Live's eight-strong executive team, assembling decades of experience across sport and entertainment, local authority, charity, and large-scale business. 
Jessica Koravos, Co-Chair of Oak View Group International, noted: "Gary Roden's experience speaks for itself, and we're thrilled to have him join an already phenomenal team of exceptional industry leaders, and to continue to drive Oak View Group and City Football Group's joint vision to deliver world leading, planet friendly entertainment."
Roden's appointment marks another major milestone in Co-op Live's journey to becoming the most sustainable and socially responsible arena in the UK. As well as pledging to support Manchester City Council's target of becoming net zero carbon by 2038 the venue will donate at least £1m annually to the Co-op Foundation to support local and national initiatives focused on young people, food security, education and sustainability.
Bringing with him years of experience, Roden will guide Co-op Live to success with the delivery of world-class entertainment, unrivalled premium experiences, and driving a diverse, locally-supported workforce to further cement Manchester on the global touring circuit