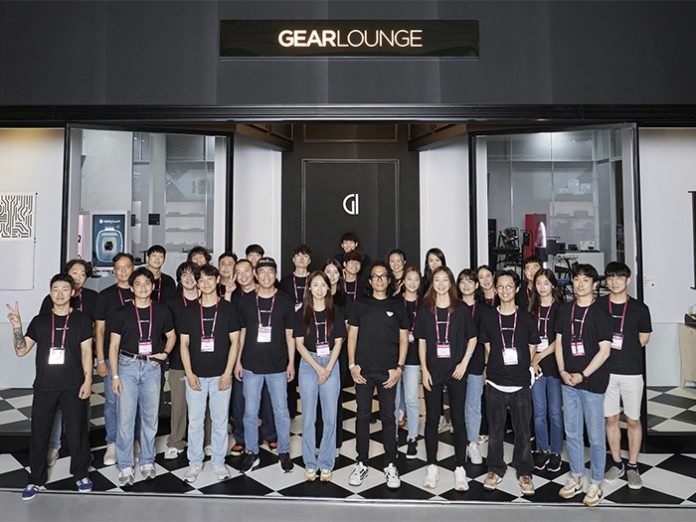 Funktion-One has partnered with Gearlounge as the loudspeaker manufacturer's exclusive distributor for Korea. The collaboration represents an important step for both companies as they work together to bring Funktion-One sound to more audiences through a range of applications, while supporting Gearlounge's objective of re-shaping Korea's music and audio industry landscape.
Since its inception in 2006, Gearlounge has rapidly established itself as an innovator through an unwavering commitment to meeting the technological needs of music makers and their audiences. At the core of the company's values is the creation of an infrastructure that empowers musicians to access and utilise world class brands and products. Gearlounge offers a comprehensive range of services, including B2B and B2C sales of pro audio, MI, and home audio products, as well as studio design and installation, product repair, and technical support.
Junghwa Lee, Founder & CEO of Gearlounge, vividly remembers his first encounter with Funktion-One during a visit to a club in Korea. The impact of this experience stayed with him. He explained: "I wasn't especially interested in the loudspeakers back then, but I couldn't forget the engaging sound and kept its name in my heart. It was, of course, Funktion-One. Even after that, whenever I was moved by a special experience at a club or performance venue, it was always a Funktion-One sound system."
GearLounge's partnership with Funktion-One signifies a commitment to developing its customer base in live and installed sound. Aligned with Gearlounge's philosophy of collaborating with premier brands, this partnership sets the stage for an exciting journey driven by a shared passion for delivering unparalleled audio experiences.
"We are thrilled to become a part of the Funktion-One family," said Lee. "This partnership marks a significant milestone for Gearlounge as we embark on a mission to redefine the music industry in Korea. By incorporating Funktion-One's exceptional sound technology and design, we aspire to provide musicians and enthusiasts with an audio experience that transcends boundaries. We eagerly anticipate the possibilities this collaboration brings and the extraordinary journey ahead."
Funktion-One's Director of Business Development, Andrew Low, commented: "We are very happy to announce Gearlounge as our exclusive distributor for Korea. With its vibrant market and growth opportunities, Korea holds great promise for Funktion-One, and Gearlounge, as an innovator and dynamic player in the industry, is perfectly poised to unlock that potential. Our shared passion for high-quality audio and the positive impact it has on the creation and enjoyment of music is at the core of what will be a great relationship."
The partnership between Gearlounge and Funktion-One promises to raise the standard of sound delivery throughout Korea's musical landscape and beyond. In addition to its sales network, Gearlounge will work closely with rental partners to bring Funktion-One sound to events, festivals and live shows throughout Korea.