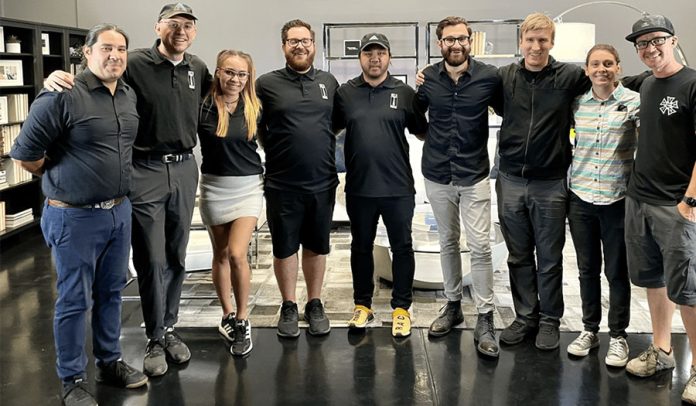 Premier live event production company, White Tie Productions, purchased 120 Alfalite Litepix Series panels.
Headquartered in Phoenix, with a second office in Orlando, White Tie will have 60 panels based in each location. The screens will be shipped to customers throughout the U.S.
White Tie specialises in creating large-scale events for non-profit and corporate associations. Company President Ross Snyder wanted his customers to have the best available video wall technology. Synder commented: "When you see an Alfalite wall in person, it's unique. These panels have an almost 180-degree, crystal-clear viewing angle, which is unlike any other LED."
When not being used for customer events across the country, White Tie will house 60 1.9mm pixel pitch Litepix ORIM screens at its Phoenix location, and 60 2.6mm pixel pitch screens Litepix ORIM screens at its Orlando office. The Phoenix office has a 2,500 square foot streaming studio, where the White Tie team will utilize the 1.9mm video wall on set for virtual programming as well as live event rentals.
"With the ORIM on the 1.9's, you get a really sharp on-camera image in a very well protected panel. Having fine pixel pitch displays on a live event is a game changer for the high-end shows we do. What we can do now in a live, studio setting is light years ahead of what was possible before," commented Snyder.
Snyder attributes Alfalite's patented ORIM technology with changing the way he'll be able to produce A/V for live events. "The diodes in panels are notorious for getting beaten up, particularly around the corners," explained Snyder. "ORIM is the most unique protection method I've seen. The FOR-A and Alfalite team at NAB were hitting the panels, running a ring across them, and nothing happened. Any other LED would have broken pixels immediately."
With its Stack System design and front or rear panel access, the screens are a snap to install and maintain. They can be built into any size of LED wall or volume, creating virtual production and augmented reality spaces for broadcast, corporate and educational applications.
"They've thought of everything," commented Snyder. "From the overall structure of the panel to the stacking and rigging hardware, the quality of the power supply, down to the data cable being permanently attached, it's designed for use in live events. They looked at everything we need for live shows and integrated it into their walls."
President, FOR-A Americas, Satoshi Kanemura concluded: "Ross and his team have been incredibly busy this past year and were looking for something that would make their live event stand out. That's exactly what the quality and durability of Alfalite panels provide."
The LED displays will be at both White Tie locations in September.