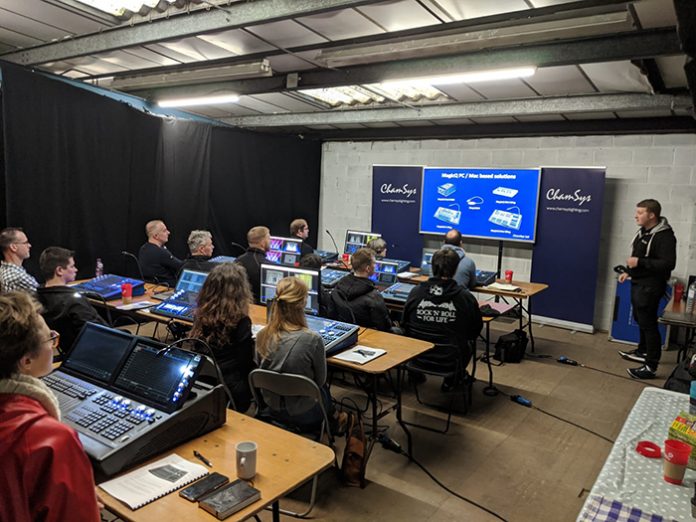 Fineline Lighting, based near Bristol, hosted over 20 Lighting Designers across two days on 17-18 February for basic and advanced MagicQ training, in partnership with ChamSys.
The ChamSys team were joined for the training by Chauvet ChamSys Product Specialist Rebbecca Cadd.
The basic course covered the use of all MagicQ products including the range of PC Wings and MagicQ consoles. It taught attendees about starting new shows from scratch, layouts, patching, recording and editing cues, cue lists and chases, FX programming and pixelmapping.
The advanced course covered advanced MagicQ features including advanced patching, media server control, timecode, scheduled events, execute window and group FX.
Aziz Adilkhodjaev, International Business Development Manager at ChamSys, commented: "Massive thanks to Rob and Sevim [Sangwell, Fineline Directors] for organising this day. Everything went smoothly with all trainees being very happy with all the arrangements, training facility, lunch and hospitality of the hosts in general.
"After the success of the first training, we are looking forward to organising more training there throughout the year for lighting professionals to learn more about ChamSys products and get to know more about Fineline's operations and extensive expertise in their fields."
Rob Sangwell added: "Fineline were delighted to host these free training sessions for Lighting Designers. We believe it's important to provide these courses to LDs to support their continued professional development and keep them up-to-date with the latest new kit and consoles."