Entertainment Sound Specialists (ESS) was formed in 1988 by Phil McDaniel and Richard John to provide high-quality audio solutions. Since then, the company has gone from strength to strength, providing professional yet personable service for concerts, tours, and events. However, following the grounding of live events in March 2020, the company quickly shifted its focus to create a dedicated workforce tasked with supplying and installing air sterilisers and equipment to help to eliminate COVID-19 in the workplace.
With positive signs of a gradual return to 'business as usual' on the horizon and several mass gathering test events to be piloted in the UK in the coming weeks, murmurs of technical production crew, concertgoers and the wider music, live entertainment and touring sectors' desire to re-enter their lives and places of work are understandably tempered by concerns of cleanliness and underlying fears of COVID-19 infection and transmission. Primed to discuss the fight against the virus in the workplace is ESS COVID Hygiene Solutions Founder/Director, Phil McDaniel who – having spent the majority of his career in the audio supply world or as a monitor engineer – now finds himself spearheading a campaign to supply and install air sterilisers and disinfection technology.
"In order to assist any business in the UK achieve the best possible COVID-19 hygiene standards and prevent infection transmissions, ESS COVID Hygiene Solutions offers a toolkit of resources at competitive rental and purchase rates," he said. "We've identified practical equipment which removes human error wherever possible. Kit that is reliable, 'tourable', rugged, and affordable." From transportable personal air sterilisers to units with cutting-edge 'VirusKiller' technology for large indoor spaces, ESS COVID Hygiene Solutions delivers cleaner air, safer environments and, most importantly, peace of mind.
"In the events sector, our clients often require us to provide air sterilisation for backstage areas as a hire item, but we're also interested in approaching venues and production companies to support them with preferential level discounts to support the sector," McDaniel explained. "The primary risk we have identified in the touring sector is likely to be transmission, so we try to identify spaces as active and not passive in a practical sense; the way we combat this is with products to help eliminate the virus in a dynamic, fast-moving gig environment."
The company's virus-fighting technology includes transportable and tour-ready contactless hand wash stations to provide access to the 'gold standard' 20-second thorough hand wash, a flexible battery mod, which allows for fully remote usage using internal 20L fresh and wastewater.
"This can be plumbed in and run on standard hose sets, while 240V gives adjustable hot water – a must for temporary events and also for travelling production bubbles requiring predictable and dedicated hand wash facilities," McDaniel highlighted. "Having options such as our contactless hand wash station and Viractiv antiviral face coverings for personal hygiene suitable for any working environment, or our Radic8 antiviral air sterilisation products for smaller commercial spaces and medium to large rooms, means we can attack this problem from all angles."
The company also carries Philips UVCC200 high-capacity equipment sterilisation chambers, which boast two trays worth of high-capacity UVC chamber – a human-safe bacteria and virus fighter providing 99.99% kill rate in a few minutes. "Specific UVC exposure testing means ESS COVID Hygiene Solutions can provide the touring industry specific exposure charts for sets of mics, belt packs, and walkie talkies, making it the 'go-to' solution for reliable human safe sterilisation of shared equipment and tools," he said.
Individual Radic8 air sterilisers provide solutions for spaces ranging from 20 sq m up to 165 sq m, with multiple unit deployment handling much larger spaces. "This product has a 99.9999% patented single pass kill rate, completely unrivalled efficiency, and 100% human safety in use," McDaniel remarked. "It is the only predictable way to deal with the risk of aerosol-based transmission."
Viractiv antiviral masks, which McDaniel says are proven against COVID-19 with 200 hours of use and safe to touch, provide snood-style comfort as well as reassurance. "These are practical, comfortable and safe for use on live events – particularly onstage, where constant re-application and adjustment of the mask may be required," he noted.
UK adoption of ESS COVID-19 Hygiene Solutions over the past year include: Overbury Civil Engineering, where the team deployed a site entry hand wash solution; multiple chiropractor consulting rooms; GP reception and consulting rooms; jewellers shops; beauty spas; HC1 Care Home Chain; Pearce Hire offices and crew room; supplying air filtration and equipment tech to the production areas of Kidzbop broadcast event in March 2021; and a Komedia livestream in Brighton in May 2021. "We see our general diversification by operating with general business at a time when the industry can't operate at full capacity," McDaniel noted.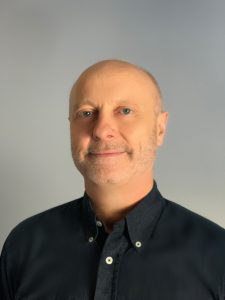 'A MODEL OF HOW AN INDUSTRY CAN BOUNCE BACK'
Throughout 2020, most of ESS' touring clients – which include Billy Davis, Rumours of Fleetwood Mac, Romesh Ranganathan, Go West & Paul Jones, Go West Orchestral, Mahalia, 10CC, Robert Cray, The Classic Rock Show, Tony Hadley, Brit Floyd, Ali Campbell's UB40 and Sarah Jay Hawley – were required to reschedule their shows, which they are now due to perform later this year and into early 2022.
ESS' summer festival clients – which include providing PA to six stages and areas at Latitude Festival, three stages at Leeds & Reading Festivals, three stages at Blackpool's Rebellion Festival and the main stage of Nottingham's Splendour Festival – were also forced to bounce their events. While ESS remains a live events company with upcoming tour bookings, McDaniel now heads the COVID-19 Hygiene Solutions side of the business.
With the formation of this new division, ESS COVID Hygiene Solutions strives to support live events companies as a 'security first' option to bring back live events safely. "The last thing we can afford is a restart, temporary set downs or any kind of lack of confidence in the sector," McDaniel pointed out. "For the past few weeks, we've been running interactive, virtual seminars, discussion panels and workshops with our pool of freelancers to reconnect with them, discuss codes of practice going forward and identify solutions to remove human error wherever possible."
As well as stocking PA and nowadays COVID-19 hygiene equipment, ESS' Ultimate Ears IEM clients over the past 18 months include the likes of Arlo Parks, IDLES, Above & Beyond, Foals, Michael Ball, Go West, Yola, Magic Mike, Emeli Sandé, Mumford & Sons, Stereophonics, Nik Kershaw, Bryan Ferry, Anna Calvi, Robbie Williams, Roísín Murphy, Ali Campbell's UB40, The Specials, Cradle of Filth and Doves.
Despite a series of gig postponements and cancellations, ESS has been involved in smaller dry hire operations for occasional socially distanced or livestream events amid the crisis, such as supplying client console and production package to Rumours of Fleetwood Mac's socially distanced show at Gosforth Park in August 2020; a control package for a livestream by Fontaines DC; and three socially distanced shows at Liverpool's M&S Bank Arena in December.
"The touring sector, if operated in a COVID-19 safe environment, can be a model of how an industry can bounce back," McDaniel remarked. "As an industry, it's time to get our game faces on and prepare to operate safely in a dynamic, live environment without allowing the sensible risk assessment approach to collapse when there may be a compromise. If the compromise is going to happen, we must reduce the risk further. Our job is to provide technologies to prevent this scenario and mitigate the risk."
ESS' manufacturing and installing work during the COVID-19 era has included upgrading the line systems and maintenance to Fake Festivals and an installation at The Dorothy Pax Sheffield.
Looking towards the future, McDaniel believes event organisers must mitigate the risks and plan for all eventualities, with a contingency plan if a member of the technical production team displays symptoms. "They should be relieved to go into isolation with no pressure because they're 'indispensable'. As a monitor engineer, I might be considered as an indispensable person, however, if the team is provided my session notes and file, I can fly them through that gig remotely," McDaniel underlined. "We have to be robust and it's a huge overhead of potential cost and logistics, but it's a safer way of operating."
Having been successful in the first round of the UK government's Culture Recovery Fund, ESS has helped its pool of freelancers to apply for and be awarded creative practice grants. "We want to focus on being safer and maintaining a strong relationship with our pool of freelancers, many of which have been in dire straits over the past year-and-a-half."
Describing the firm's PA hire division as in 'hover mode' over the past year-and-a-half, McDaniel explained the UK government's Culture Recovery Fund "kept things ticking over while we were busy firefighting", with improvements to internal operational system upgrades when it comes to client quoting and inventory control, which now runs on Flex5. "We've upgraded our HGV Vehicle compliance to TDi Vehicle Check with HGV driver compliance running on TDi DiscCheck and freelancer booking and production documents now being handled by TeamTrack," McDaniel said. "Although it's expensive and we're gambling on a full operational sector later this year, we didn't want to sit still and slide backwards. We want to emerge from this pandemic match fit, even if we might be a little bit leaner."
This article originally appeared in issue #261 of TPi, which you can read here.