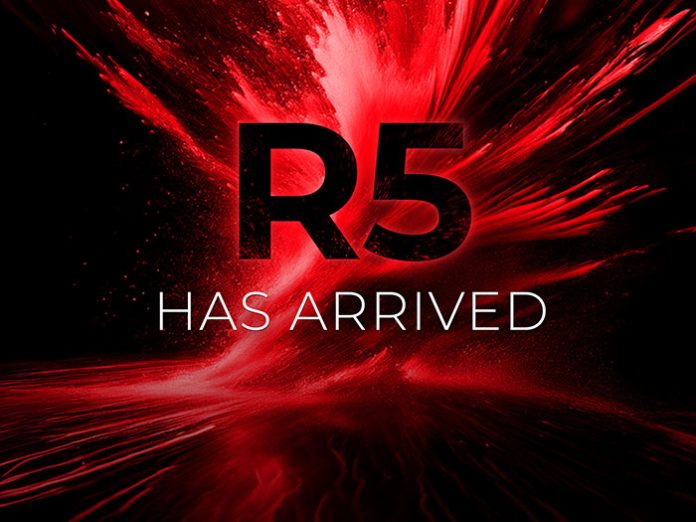 EM Acoustics is preparing for this year's PLASA Show, returning to London Olympia from September 3 to 5 2023. The team is set to unveil their latest addition to the Reference Series, the ultra-compact R5.
This Reference Series is characterised by its low-profile design, offering full-range point source loudspeakers that boast remarkably flat frequency and phase responses.
 "Introducing a smaller enclosure is a logical step in the evolution of the Reference Series, driven by serious demand from our customers," confirmed Greg Clarke, EM Acoustics' Brand Manager. "Like the rest of the Reference family, the R5 delivers high-calibre point-source audio, unparalleled headroom, and exquisite musicality. The compact form factor of the R5 expands the potential applications and provides designers and engineers with an even more versatile product eco-system."
The new addition joins a portfolio of EM Acoustics' loudspeakers that have already left an impression in various settings, including West End theatres, live music venues, touring events, and fixed installations.
"We are thrilled to be part of PLASA once again, connecting with our valued clients and other industry professionals," explained Mike Wheeler, Operations Director at EM Acoustics. "This year holds special significance for EM Acoustics as we celebrate our 21st birthday, launch the R5 and collaborate on projects such as Glastonbury Festival and other high-profile productions and installations."
The official launch of the R5 at PLASA will also present the opportunity for EM Acoustics to promote a week of demonstration sessions for the R5, and the rest of the range, set to take place between the 23rd and 27th of October at the EM Acoustics factory in Surrey.
Visitors of PLASA Show 2023 can meet the EM Acoustics team at booth D7.