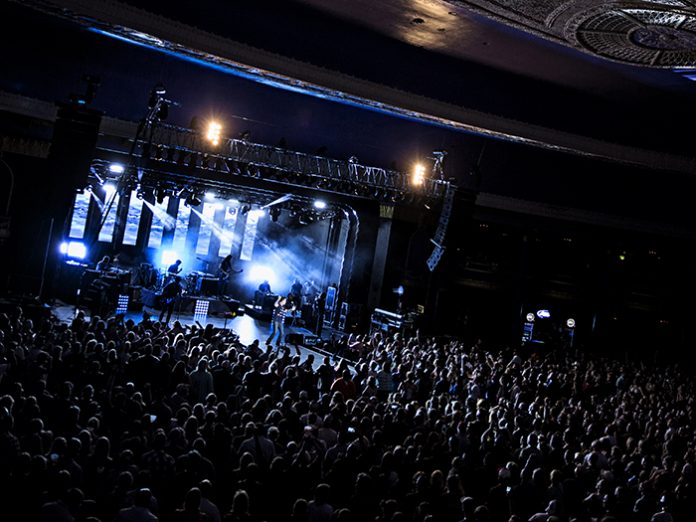 Nashville-based tour provider Elite Multimedia has provided lighting and LED video to Production Manager Brandon Quisberg, who is currently touring the US with country artist Gary Allan.
"I am currently in the middle of my third year with Gary Allan where I started out as the LD and then also took on the role as Production Manager last year," said Quisberg. "I've been blessed with a great relationship with Gary and we often speak about how we can make the live experience the best it can be for the fans.
"In our previous design we went without LED video and we felt like the audience was missing out on that visual experience and we wanted it back into the mix, but we still had to keep the focus on the music. To help bring it all together, the lighting needed to provide us with deep, beautiful looks, but with less special effects so that the focus stays on the music."
Quisberg uses 40ft sticks of GT Tyler truss with an overhead rig that includes Vari-Lite VL3000 and Clay Paky Sharpy automated luminaires, Philips LED NITRO strobes, a PixelFLEX LED FLEXCurtain HD video wall, and eight custom LED tubes.
The Production Manager continued: "We then have three risers for our band, so we placed Elation CuePix panels in front of and behind each riser, with more NITRO strobes and some additional LED fixtures scattered around the stage floor to give the tour a unique feel."
Gary Allan's next concert date is Thursday 11 August in Columbus.