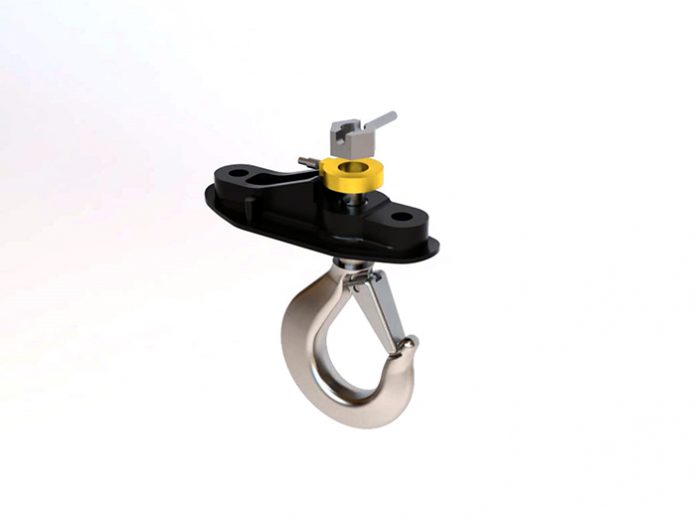 Eilon Engineering invites visitors of the Prolight+Sound trade show in Frankfurt to Stand C44, Hall 12.0 to see the new Ron StageMaster 8000 Hoist Load Cell. This patent-pending load cell turns any hoist into a smart hoist, allowing for greater motion control, safer handling of complex loads, advanced data acquisition, increased productivity and reduced downtime.
Hanging tons of lighting, sound and video equipment above spectators and performers involves great responsibility. With ever-increasing load weight and movement, complex lifting of expensive equipment requires a highly accurate and advanced single/multi-point load monitoring solution. The Ron StageMaster 8000 can fit any hoist and is an ideal solution for safe and advanced motion control, industrial automation and complex lifting. It easily retrofits to existing hoists and includes a chain compensation mechanism, adjusting for hoist imbalance as the chain accumulates in the bag.
Two new load monitoring solutions are available: a donut hoist load cell with high load cell accuracy of 0.25% and zero headroom loss, and a hook hoist load cell with high load cell accuracy of 0.1% and minimal headroom loss. High load cell accuracy is crucial for early detection of overloads the moment they start to develop and allows for quick, preventive action like rebalancing the loads while minimal headroom loss is critical for indoor use.
Key benefits:
High accuracy and repeatability: 0.1%
Internal, well-protected load cell
Easy retrofit to existing hoists
Chain compensation mechanism
Can be adapted to any type of hoist
Minimal headroom loss 0-2″
Safety factor 8:1
Fatigue rated
Low cost
Extremely long battery life of up to 5000 hours
Analog Output, with or without amplifier
The Ron StageMaster 8000 is not only a smart and efficient solution to increasing load safety, it can also reduce costs by justifying lower insurance premiums. The new Ron StageMaster 8000 is compatible with wireless Ron StageMaster 6000 and wired Ron StageMaster 5000 systems.
Eilon Engineering will be at Stand C44 Hall 12.0, where you can learn more about this load monitoring solution, as well as Eilon's complete range of load monitoring solutions.