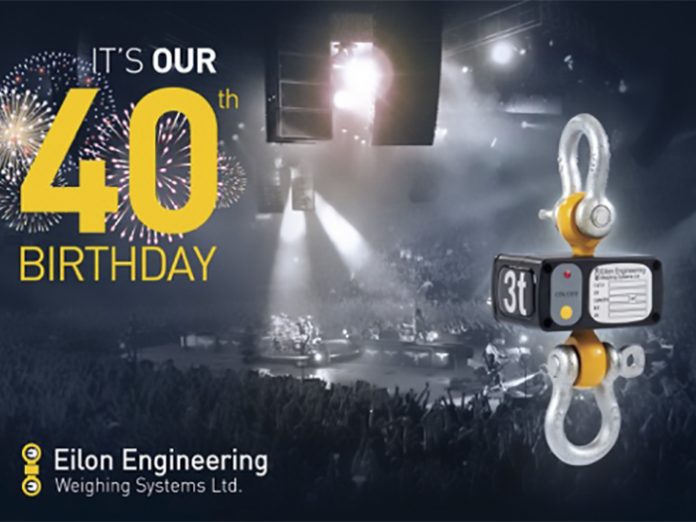 Load monitoring company Eilon Engineering has been in the business of keeping people safe for 40 years and is celebrating the anniversary with a program of luxury incentives for its customers and distributors.
"In retrospect, looking back at the last four decades, I feel both humbled and gratified at how far we have come," stated President and Founder of Elion Engineering, Eitan Eilon. "I feel that our greatest achievement is that our customers trust our products, and best of all that we are contributing to keeping people safe. Our products span the globe and we have created a legacy of uncompromising safety and quality."
Eilon Engineering's popular product line includes Ron Crane Scales, dynamometers and load cells for force and load measurement, as well as Ron StageMaster load monitoring and overload prevention systems based on latest generation wireless technologies.
The company's list of repeat clients includes prestigious institutions like NASA and the US Air Force along with corporate giants Lockheed Martin, Boeing, GE, Siemens and Vestas. The company also counts numerous convention centres, theatres and arenas throughout the USA, Europe and the Far East among its list of clients.
"We continually look to the future," said Eilon. "We embrace new technologies and constantly fine-tune and enhance our existing aerospace-quality products while our brilliant R&D team is tirelessly at work innovating new ones."
He went on to acknowledge the Eilon team and its company partners around the world: "I especially wish to thank every member of our Eilon Engineering family for their non-stop dedication, and to our international network of distributors for having helped us reach the point where we are today."
In celebration of its 40th Anniversary, the company has prepared an extensive program of luxury incentives. These will initially be offered at upcoming trade shows, including PLASA 2016 in London and at LDI in Las Vegas, and will continue throughout the anniversary year.