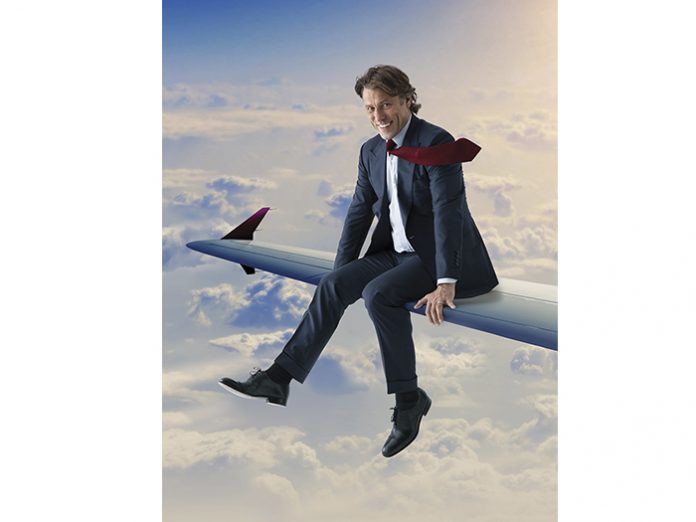 Multi-award winning backstage crew and artist caterer, Eat to the Beat has recently returned from a tour with superstar comedian John Bishop. Following the enormous success of his 'Winging It' show, he was back on the road throughout the first quarter of 2018 with an additional 26 shows.
Venues along the way included Birmingham's Genting Arena, the BIC in Bournemouth, Bristol Hippodrome, the London Palladium, Southend's Cliff Pavilion. The tour drew to a close with a homecoming show at the Liverpool Arena on 30th March.
The team at Eat to the Beat provided crew and artist catering for the tour which included a wide selection of beverages along with tasty, healthy options for lunch and dinner. John Bishop is a vegetarian and enjoyed an array of tempting dishes.
Some of his favourites included: butternut squash and courgette fettuccine, chia and cashew balls with tomato fondue and asparagus tips; smoked tofu miso ramen, glass noodles and Asian vegetables and herb broth with green vegetables, Israeli cous cous, poached egg and crispy Jerusalem artichokes.
In a bid to improve the impact on the environment, the tour provided all the crew with a refillable water bottle rather than offering individual plastic water bottles in catering. This was a great initiative and fitted in with Eat to the Beat's own ethos of trying to reduce their plastic usage wherever they can.
A spokesperson for the tour said: "As always the team at Eat to the Beat provided us with fantastic catering for the recent Winging It tour and we had fantastic feedback from everyone on the team. Great food, unfaltering service and a willingness to adopt sustainable solutions wherever possible. The refillable water bottles proved to be a great success with everyone on the tour getting involved and using them."