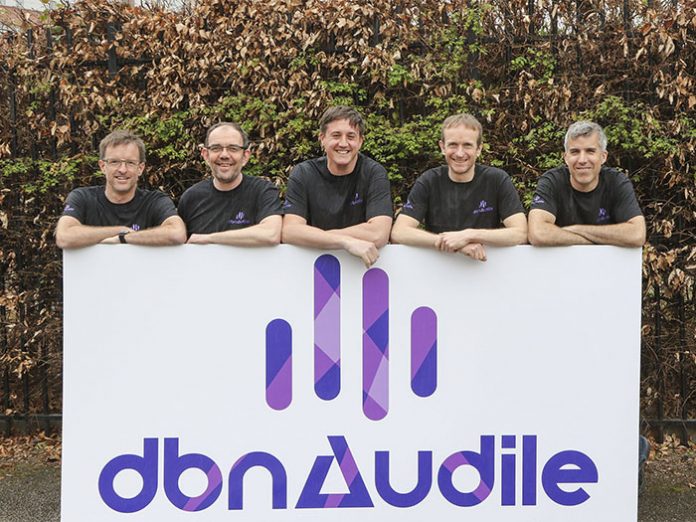 Manchester based lighting and rigging specialist dbn is joining forces with full service event technical company Audile, to create an exciting new venture – dbnAudile.
The merged company will combine a wealth of experience, skills and talents across the disciplines of lighting, audio, rigging and creative video all under one roof in central Manchester.
dbn's Stephen Page commented: "We have enjoyed a close working relationship with Audile over many years and we share the same principals of enthusiasm for our work in an industry that we love, a commitment to development and fair treatment of our people, a creative approach to productions and a goal to provide the very best service and technologies to our clients. This merger will allow us to widen our scope and improve our offer even further."
The increased scope and range of equipment, expertise and strong synergies present in dbnAudile will allow the company to further develop and grow its business going forward.
"By joining forces and becoming dbnAudile, we will build on our individual strengths and focus on providing an even better and more integrated service to our clients with a full range of premium lighting, audio, rigging and video products, plus great expertise and knowledge across a wide range of market segments," enthuses Audile's Rob Leach.
There are no planned changes in personnel. The existing Audile team and all its assets will transfer to dbn's Downing Street premises in central Manchester and the newly merged company's board of directors will comprise Nick Walton, Pete Robinson and Stephen Page of dbn lighting along with Rob Leach and Rob Ashworth from Audile. All will continue to be hands-on and active at the sharp end of the enterprise.
dbnAudile's MO will continue the core values at the heart of Audile and dbn – a dedication to delivering brilliant technical production with creativity, imagination and value to clients. Business will continue to be conducted with openness and integrity, maintaining the infrastructure and vibe of friendly collaboration and community that all involved have striven so hard to establish.
dbnAudile is officially launched on 1st April 2017 … with all 38 full time staff – ready to rock – with a busy operations schedule now concentrated in vibrant central Manchester.
All existing points of contact, email addresses and phone numbers will work for the foreseeable future and the new dbnAudile versions have been active from 31st March onwards: dbnAudile, 8 Downing Street Industrial Estate, Charlton Place, Manchester M12 6HH