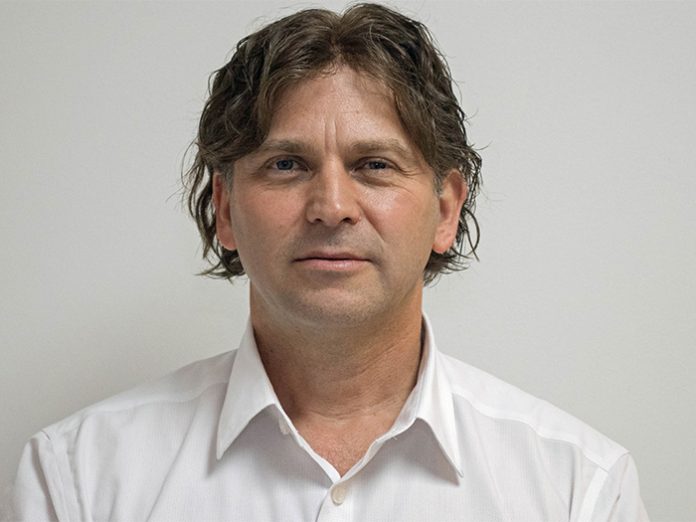 DAS Audio of America has appointed Scott Pizzo to the position of Vice President of Sales – Professional Audio, North America.
Pizzo's key responsibilities include supporting the efforts of the company's seasoned direct sales force, working to further develop both the Production market and DAS Audio's rental partner network, increasing the company's Installation market footprint through work with consultants and contractors, furthering the company's sales network in the US, and building growth through strategic alliances. Pizzo started with DAS Audio in September 2020 and is stationed in Peabody, MA.
Pizzo brings a wealth of experience to his position at DAS Audio. Most recently, he was with Harman Professional Solutions, where he served as National Sales Manager, Production Audio. Here, his principal focus was on sales of JBL/Crown production and performance audio systems for North America. Prior to this, Pizzo was a Regional Sales Manager for L-Acoustics US of Westlake Village, CA where he was responsible for sales of L-Acoustics products throughout the northeastern US and Canada. Going further back in his list of accomplishments, Pizzo was Director of North American Sales at Eastern Acoustic Works of Whitinsville, MA and Eastern Regional Sales Manager at Renkus-Heinz of Foothill Ranch, CA.
Reflecting on his new role at DAS, Piizzo offered the following commented: "Throughout my career in Pro Audio, I have been keenly aware of DAS Audio and its reputation as a manufacturer of innovative solutions for performers, installers, and audio technicians. The company has a solid reputation for its well-designed, sonically superior, and reliable loudspeaker systems that enhance music reproduction and speech intelligibility—no matter what the application. I am honoured to be joining the company and I look forward to helping DAS reach the next level in its success."
Jaime Villegas, General Manager at DAS Audio of America is equally enthusiastic about Pizzo's addition to the DAS team. He said: "Scott brings a rich set of skills and experience to our company and I have every confidence in his ability to make a significant contribution to our efforts. He possesses the ideal set of skills and experience we've been looking for and I am confident he will be a tremendous asset to our team. All of us at DAS Audio welcome him aboard."