The Continental Drifts Festival Lab programme is designed to support the next-generation of event producers in developing their ideas, skills, and knowledge through a mixture of talks from industry specialists, workshops, and hands-on experience. 
Over 12 weeks, young producers discover the art of production, programming, marketing, sponsorship and audience development, culminating with them planning their own programme of activity at London Remixed Festival.
Young creatives and producers-to-be – Monica Solari, Bertie Evans and Kaine 'BXGGZ' Hamilton-Mills – operating under the moniker of Vybe Engyneerz, curated a new stage on the Friday evening of London Remixed Festival, spearheaded by pioneer of Vintage Remix and the UK Festival scene, Chris 'Tofu' Mackmeikan MBE. "It's been an absolute joy to impart information and witness the next generation of festival staff," Tofu remarked.
INTRODUCING VYBE ENGYNEERZ
"I've always wanted to work in the live entertainment industry. Unfortunately, with the COVID-19 pandemic, I was unable to get the experience required for technical production roles, so this programme gave me that crucial hands-on experience, working in a dynamic and fast-paced environment as a stage manager, alongside Kaine," Solari said. "This programme has reaffirmed my passion and goal to become an accomplished freelancer in the sector."
Evans concurred: "This programme has opened my eyes to how many departments and facets are involved in curating a live event and provided me with an understanding of the industry, what is required to make an event from the ground up – from marketing to production – as well as a pathway to program my own events, project management, and design and decor creation."
BXGGZ assumed the role of Stage Manager alongside Solari. "I like to network so that role was ideal and opened my eyes to the complexities of making sure everything is on point on the stage to make everything run smoothly," he explained. 
"At points, the day was stressful and busy; no event ever runs as smoothly as you envisage, but we were able to overcome any challenges by putting everything we've learned into practice," he added.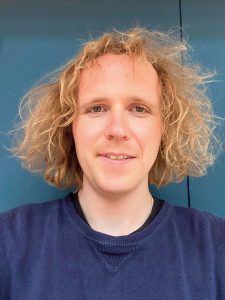 The collective highlighted the pandemic, gender imbalance, competitiveness and a lack of contacts as barriers facing the next generation of live events producers.
"Getting hands-on experience during COVID-19 was a huge challenge. It's also difficult for females to find a place in this industry and having to prove yourself to your contemporaries more so than men," Solari reported. "This industry relies on experience and networking. As Vybe Engyneerz, I hope we can continue to work together and curate further events."
Evans added: "This sector is fiercely competitive. There is a huge appetite for new staff. However, gaining relevant experience is a challenge. I hope to spend the summer season as a volunteer for a range of interesting festivals with Vybe Engyneerz."
BXGGZ agreed: "Programmes like Continental Drifts Festival Lab are great to make your first steps in the industry and prepare you to build a network of contacts and learn how to promote yourself as a freelancer," he continued." As well as Vybe Engyneerz, I've got an EP coming out, and I'm looking into hosting events as an MC in the future." 
Following the success of the 12-week experiment, Tofu beamed with enthusiasm: "I hope Vybe Engyneerz can go on, and we've helped in some way to build a CV fat enough to get them to the next step in their journey. There's not enough opportunities for young people to get involved in the sector from the ground up. There are lots of boring old white guys like me at the top and it's time to challenge that status quo."
This article originally appeared in issue #270 of TPi, which you can read here.