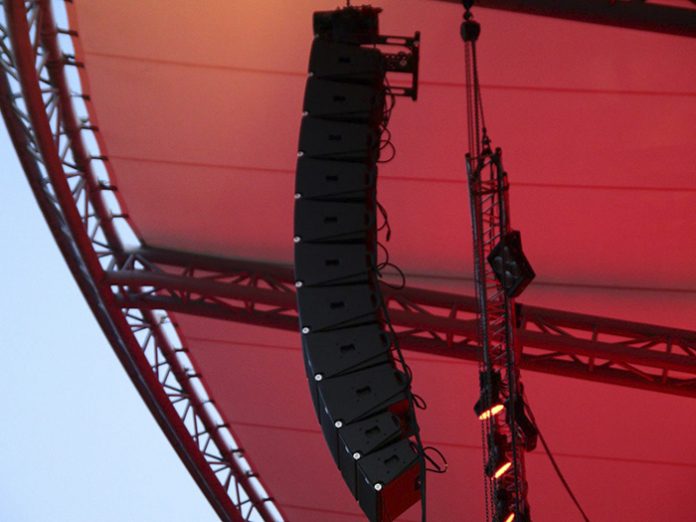 CODA Audio distributor Tommex, recently announced the sale of the first CODA Audio AiRAY system in Poland, to family-run rental company Astral, managed by Grzegorz and Adrian Łapczyński.
Specialising in every aspect of stage production, Astral has been a permanent fixture in the Polish market since 1999, employing a substantial in-house team and working with a number of trusted partners on a host of projects. From rock concerts to classical recitals and corporate events, Astral has worked with top domestic and foreign artists both inside and outside Poland and was a founder member of the Polish Chamber of Stage Technology.
Whilst CODA Audio is a known brand in Poland, Astral's purchase of CODA Audio AiRAY with its many proprietary design innovations, opens a completely new chapter for the German manufacturer in an important market. Lightweight and easy to rig, CODA Audio AiRAY saves time, energy and space – and therefore expense – something that Astral immediately recognised as being to its great advantage.
Head of Astral Concert Grzegorz Łapczyński reflects on his decision to invest inCODA Audio AiRAY: "I attended a concert by The Script in Dublin and witnessed first-hand the real power and efficiency of AiRAY. That experience convinced me to purchase the system. It's extremely effective and very compact, as well as being relatively easy to configure and prepare. Hanging and stacking are simple and quick and CODA's versatility, allowing the connection of AiRAY and ViRAY in one system, was very appealing as well. Even when the system is playing very loud, there's plenty of headroom and a distinct lack of distortion – it looks very elegant too!"
CODA Audio AiRAY made its Astral debut in late June at Mragowo Days, a 3-day series of concerts featuring top Polish artists Kult, Krzysztof Zalewski, Monika Lewczuk, Gooral and Trubadurzy. Shortly afterwards, the system was on the road to the town of Tarczyn for a concert by unique Polish folk-rockers Golec uOrkiestra and has since been in demand at a number of high profile festivals and concerts across the country, receiving a unanimous thumbs-up from Poland's top engineers.