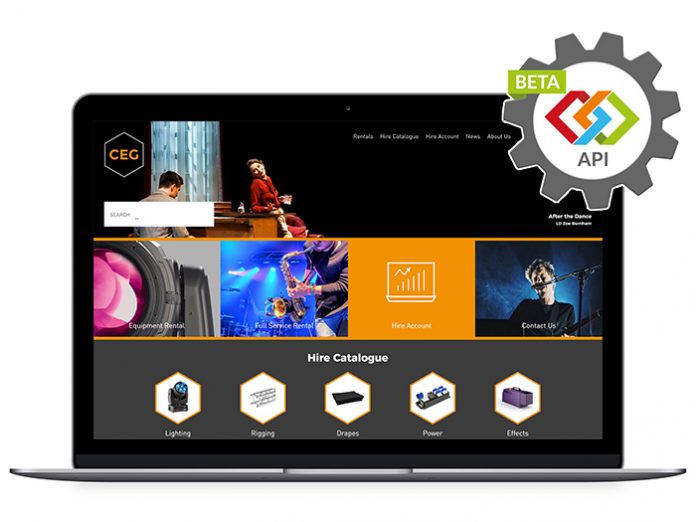 Cloud based rental management software providers Current RMS and Cambridge based lighting and production rental house, CEG, reflect on a four year history.
CEG have rented their professional lighting and production kit to customers and clients across the UK and Europe since 2008. With a drive to improve the efficiency of their workflow, the team started looking for new ways to manage their rental processes in 2014, joining the Current RMS Early Adopter Programme.
"We were becoming frustrated with the PC based solutions available to us. But once we'd started using Current within our business for an hour or so, it was a no-brainer to stick with it," said Ben Bowles, director at CEG.
The CEG team began using Current to its fullest capabilities from the beginning, appealing to their flexible way of working in the fast-paced AV and lighting industry. Often key details of products and orders need to be viewed there and then on a job, even when the team is away from the office. "The cloud gives us complete control of our hire stock, regardless of location or workstation. We're able to react quickly, whether we're in the office or on the beach – it's great."
Over the years, the CEG team have expanded their ambitions and their stock holding, supplying to a variety of jobs across the UK and Europe, including music and theatrical touring, as well as one-offs and special events.
"The last year has been incredibly busy for us. We've been growing the business in many ways, including getting new rental stock and new expanded premises at our location in Cambridge. Current's been great the entire time, allowing us to scale up quickly and cope with demand."
In 2016 the real challenge started, when they decided to give their website a complete overhaul, integrating with Current's Open API. This would pull some of their current system's data straight through onto their live website for customers to view. The website, which launched in 2017, allows customers to view the real-time availability and pricing information of CEG's products as they shop.
"From the start of the project we were keen to incorporate some groundbreaking features into the hire catalogue and rental account sections of the website. We're constantly looking for ways to incorporate technology into our growing rental operation."
Proud to support growing rental businesses since their launch, Current RMS now has over 1,500 companies on board, from all corners of the globe. While companies just like CEG are able to implement their own custom uses for the Open API, Current's Customer Wishlist allows users to vote on features they want to see in Current.