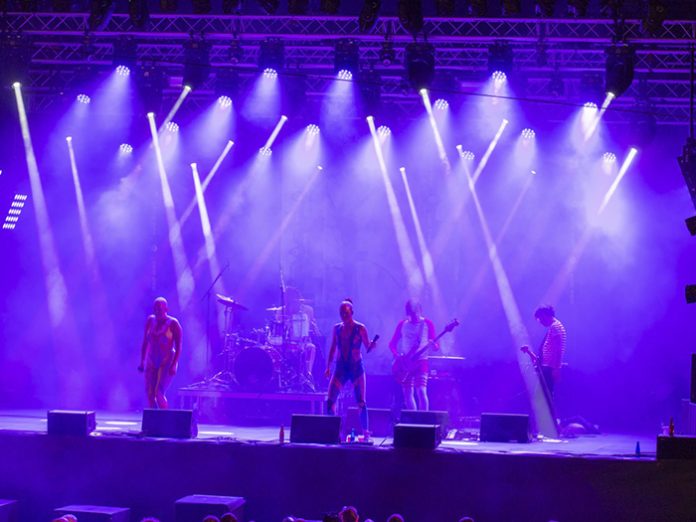 This year's Gentse Feesten in Ghent, Belgium, saw a selection of Chauvet lighting illuminate the 10-day music and arts festival.
Tasked with designing a lighting concept for the Sint-Baafsplein stage, LD Vince de Schinckel specified 16 Chauvet Professional Maverick MK2 Washes, 16 Maverick MK2 Spots, six STRIKE 4's and two Atmos smoke machines from Belgian rental specialists Euro PA.
Drawing on the individually controllable pixels of the Maverick MK2 Wash, de Schinckel was able to mix various colours and cast a rainbow-like array of hues onto the artists.
De Schinckel also specified the STRIKE 4 to provide audience blinder for the Sint-Baafsplein stage.
A pair of Atmos foggers provided fog effects on stage. "The Atmos function is great from a very low output to fill the stage with a nice fine smoke curtain," said de Schnickel.
Thanks to de Schinckel's strategic employment of the various Chauvet Professional fixtures, the historic surrounding of the Sint-Baafsplein square was transformed into a modern live show experience, setting the stage for the heart of the Gentse Feesten.
"It's an honour to be involved with this festival," concluded de Schinckel. "And it's great to know that the experience had by literally hundreds of thousands of people at the Sint-Baafsplein stage was enhanced by my lighting design."