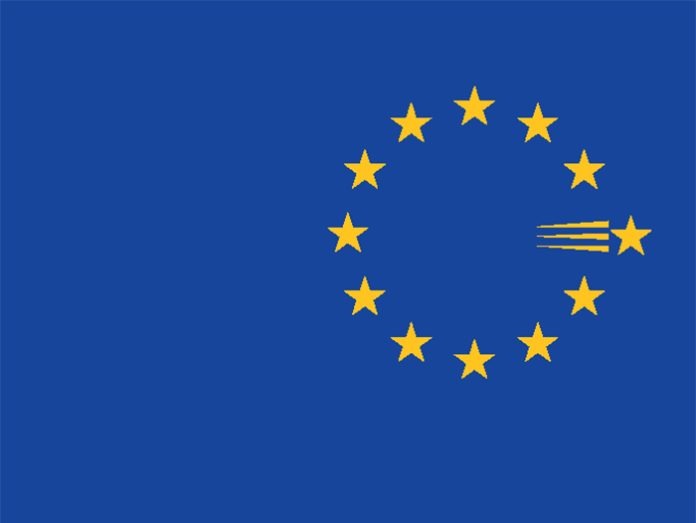 It's December 2022 and I've just done my first full tour of Europe since, to paraphrase the Tories, "Brexit got done." Spring 2019 was my last one and I was excited. Maybe I'm being a tad whimsical but getting your big winter coat as you head to the truck for load-out, visiting Christmas markets on days off and realising that you didn't pack any shorts until you're sweating it out in the reliable warmth of Spain – honestly, you can't beat it. The good news is, all of that is still there, but there are a few more obstacles we need to avoid – some old, some new.
One thing I will say is – hear me out here – thank goodness for COVID-19. I'm not about to praise the pandemic that completely disrupted our lives and damaged us as an industry. However, I feel that without that unwelcome pause, we would have had an industry hurtling towards a no deal Brexit at full pelt and that could have been potentially disastrous – especially for us touring folk. At least with that unwanted breathing room, we could try to get our heads around it all, even if we are still trying.
One problem is the 90-day rule. No, not a new mind-numbing ITV2 reality show but a damaging regulation that will really affect how we tour mainland Europe. UK citizens can now spend no longer than 90 days in a 180-day period in the Schengen area. The bonus is that it works on a rolling timeframe but as a crew, we don't really have the option on when shows get booked. Many of us rely on regular EU touring, and if you end up having a busy European festival season, you can be a victim of your own success and limit your work options for the rest of the year. 
From November 2023, the mandatory ETIAS scheme will be introduced for non-EU members. It's a visa waiver scheme, very similar to the ESTA that holidaymakers need for the USA. This sounds like good news but it will just monetise and legitimise the 90/180 days rule and, I believe, make it easier for authorities to track this. What can maybe be gotten around right now with the use of a second passport may not be possible in a few months. This didn't affect anyone on my tour but led to many perplexing conversations in catering and worries over future work. 
So, what else? As the Beastie Boys might say, "Listen up y'all, it's a Cabotage." The rules have changed regarding trucking and for this, the government has resurrected the word "Cabotage" from the 18th Century – or they possibly just overheard Jacob Rees Mogg describing his daily commute. This means UK-registered trucks can now only make up to three stops in the EU before having to return to the UK – a move helpful for only the shortest of tours. Trucking companies have taken steps to register in Europe to get round this but it's both time consuming and expensive. Of the three trucks on our tour, only one had Irish plates, so we had two Polish drivers until the last show when our UK trucks returned for the journey home. Previously unnecessary hoops to jump through with increased costs, restrictions for UK drivers and limiting truck capacity. 
The return of carnets has been a hot topic since Brexit but, in truth, they never went away. Where in the past, a customs officer may have shrugged when you said you needed your carnet stamping, now that same representative will be certain that you absolutely need a carnet no matter what. They still won't know how to fill it in properly and will become irate when you point out how to do it, but they'll be insistent. After a recent trip from Ireland to Barcelona via Heathrow with a couple of Peli cases, I can assure you that trying to explain that the border is actually in the Irish sea to Spanish customs is not worth anyone's time. Unnecessary stamps filling up blue passports, additional police checks on tour buses and long queues at passport control are new annoyances. 
The biggest worry from my recent tour was that no UK-based support band could afford to come and do it. With the increased costs due to Brexit and a cost of living crisis, will it just be the privileged few who'll be able to afford to do this? It's clear that the UK music industry needs Europe. Future festival headliners need it to hone their act and crews need it to earn a living. If the past few years have shown us anything, it's that you can't write off this industry and these problems may all become the norm, but if it starts affecting new talent coming through, that's not good for anyone.