In the fast-paced world of technical production, myths and misconceptions often overshadow the truth about innovative technologies like real-time tracking. As a pioneering solution in the industry, it is essential to debunk these myths and reaffirm trust. Tracking not only offers an extensive list of benefits, but also improves existing, even outdated equipment and technologies, a fact that is often overlooked.
MYTH 1: BLACKTRAX CALIBRATION IS TIME-CONSUMING
BlackTrax calibration typically takes between five to 20 minutes, depending on venue size. For lighting integration, allocate an additional minute per lighting fixture for calibration and you are set. Accidental sensor bumps will not disrupt the entire system. BlackTrax relies on sensor coverage overlap, ensuring uninterrupted tracking as long as two or more sensors can see the trackable. BlackTrax's Continuous-calibration feature, runs in the background and uses the tracked beacons data to constantly refine the system calibration and precision.
MYTH 2: BLACKTRAX IS PRONE TO RADIO INTERFERENCE
Contrary to some beliefs, our system is not susceptible to radio interference issues. While classic beacons use radio signals for synchronisation, they transmit data infrequently, reducing the chances of interference. By strategically placing the Timekeeper (transmitter) near the stage and selecting non-overlapping frequency bands, potential conflicts with other equipment can be mitigated. Mini-Beacons or Mini-Beacon Waves, rely solely on infrared tracking.
MYTH 3: IT CANNOT TRACK ANIMALS
BlackTrax is not limited to tracking humans and objects. It can track anything equipped with a BlackTrax beacon, including animals. From dogs and horses to massive mechatronic dinosaurs. The rule is straightforward – tag a beacon and make sure that it remains visible to the sensors.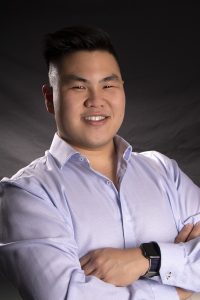 MYTH 4: IT TAKES TOO LONG TO PROGRAMME
It is a misconception that programming BlackTrax is a time-consuming process. BlackTrax offers a streamlined workflow that can quickly establish a basic tracking setup. However, the real strength of BlackTrax lies in its advanced features like prediction, offsets, delays, and zones. While fine-tuning these features may demand a bit more effort, they grant designers unprecedented control over their productions, leading to superior results.
MYTH 5: IT CANNOT TRACK IN SUNLIGHT
Another common myth suggests that BlackTrax falters in sunlight, hindering outdoor events. While it is true that direct sunlight can challenge infrared-based tracking systems, BlackTrax remains versatile. It can be calibrated the night before or at dusk, circumventing direct sunlight and excelling in various environments, including outdoor festivals and stadiums. Additionally, BlackTrax provides tools to mitigate infrared interference caused by indirect sunlight.
MYTH 6: OPTIMAL BEACON PLACEMENT IS COMPLICATED
Placing tracking beacons on performers is surprisingly straightforward. Stringer LEDs or Mini-Beacons require only their tips to be exposed for tracking which also makes it easy for discrete costume integration. Ideally, position them on the performer's shoulders, collar, in-ear, wig, or lapel. For individuals with long hair, shoulder placement is recommended. Using two LEDs or Mini-Beacons on a performer provides redundancy, ensuring seamless tracking even if one is temporarily obscured.
MYTH 7: BLACKTRAX IS EXPENSIVE
BlackTrax introduced the BT-1 system, a cost-effective solution to your production needs available from $29,999.  In closing, dispelling these myths and embracing the facts behind BlackTrax Tracking technology, paves the way for a brighter, more confident future in technical production, ensuring innovative and extraordinary live experiences for audiences worldwide.