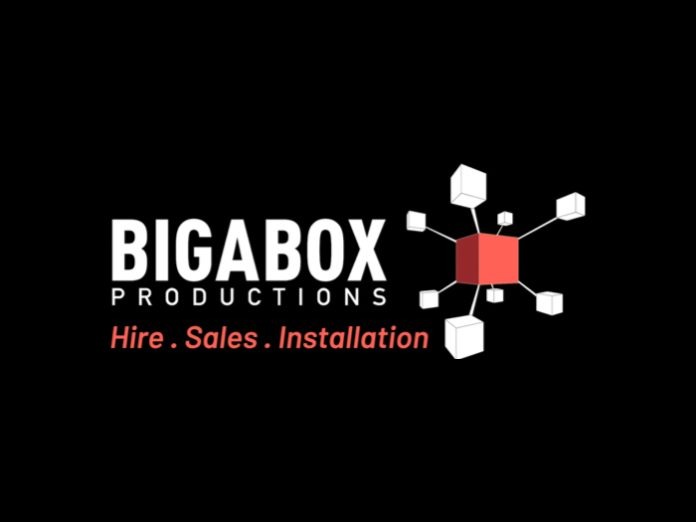 Bigabox Productions has commemorated a decade in business with the advancement of its LED video and lighting solutions.
Its new LED video investment comes in the shape of Unlumin UPADIV P2.6, which offers a range of innovative features that set it apart from the competition, including its versatile and creative cube design, brilliant visual performance with dual drive configuration technology and HDR capability, high precision curving and creative display and 7680 HZ Refresh Rate. It features new technology that makes the colour balance more adaptive and more easy to control. In addition it's available in both flat panels and cube panels that can form 90 degree corners on all four-sides, its ultra lightweight and LED panels can be flat or +5/ -5 degrees.
The team has also invested in CHAUVET Professional STORM2 and Rogue Outcast Beam Wash to strengthen its lighting solutions for events. The Maverick Storm 2 Profile fits a full armoury of features into the lightest midsized IP65 moving profile in its division. Drafted to fill designer demand for a double-duty compact powerhouse that combines the latest Maverick series technical achievements with the durability and versatility to perform perfectly for indoor and outdoor events.
Lighting design is a fundamental part of any successful corporate event, stage set, experiential or live event and the Rogue Outcast BeamWash is a lightweight, IP65 rated, LED beam and wash fixture enhanced with a pixel-mappable LED ring around its face. It boasts a unique lens design developed for tight beam effects allows for a wide zoom range of 3.9° to 55.3° for maximum coverage.
"We are thrilled to add these new products to our catalogue," said Dean Graves CEO of Bigabox Productions. "We wanted to mark our milestone achievement by enhancing our offering for our customers. These products will strengthen our event production services and transform the way that we can deliver events and experiences for our customers, enabling us to collaborate even more creatively on event solutions."