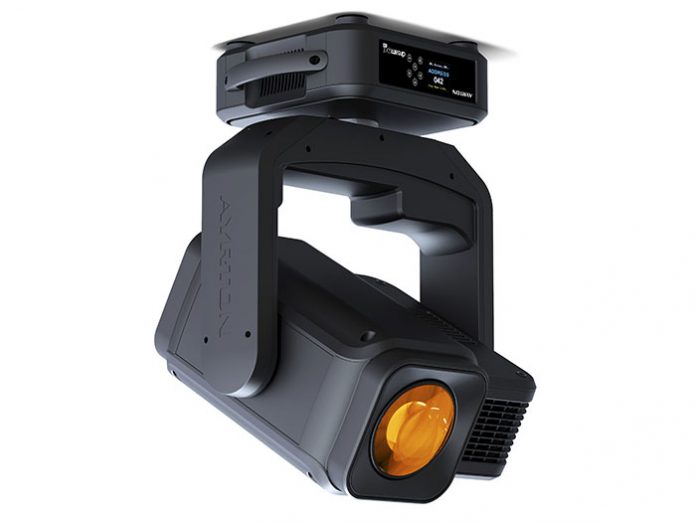 Ayrton has launched the DREAMSPOT-18k, the world's first laser-source automated profile.
Fitted with an Osram Laser Phaser P6000 phosphor conversion module, the DREAMSPOT-18k is capable of both beam and spot projection and offers an 18,000-lumen output, in a uniform beam with no hot spots, plus continuous pan and tilt capability.
The new fixture's zoom is composed of a 13-element optical system that provides a range of 2° to 34° in Beam mode and 6° to 54° in Spot mode. The monochrome laser emitter is colour calibrated at 5,600°K, negating the need for relamping due to colour variations.
The DREAMSPOT-18k also offers a CMY subtractive colour mixing system and a wheel of 13 standard colours that include four levels of CTO correction.