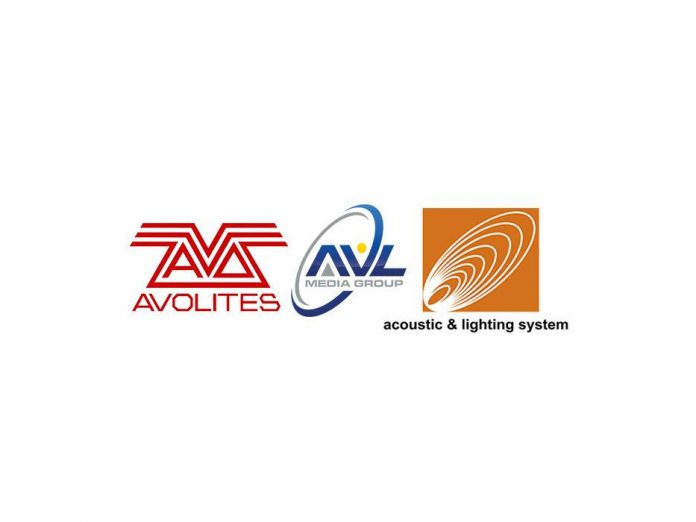 British manufacturer Avolites is pleased to announce the appointment of Canada's AVL Media Group and Malaysia's Acoustic & Lighting System (A&L) as its new distribution partners for Canada and South-East Asia respectively.
The two new partnerships will see Avolites' products available across Canada, Malaysia, Singapore, Thailand and Indonesia. The impressive move comes at a time when the Avolites' brand enjoys its largest order book in company history and a rapidly growing international client base.
Of the Canadian expansion Andrew Hope, Managing Director of AVL Media Group, said: "Avolites is an iconic brand offering an exceptional portfolio of lighting and video products, unique in the Canadian market."
The AVL Media Group partnership was officially launched at Expo-Scène – the only major Canadian event dedicated to lighting, sound, and video technologies. The trade show was held at the Palais des congrès de Montreal between the 12th and 13th of April.
"We are excited to expand our vertical offering with this partnership as Avolites continues to innovate," said Hope. "The newest Titan v10.1 and Ai v10 releases allow our clients even more creative freedom whilst significantly streamlining pre-production and programming time."
Spearheading the partnership is Koy Neminathan, Sales Director at Avolites, who said, "I am delighted to have AVL on board as we have a team of individuals who are fully qualified to train, support and sell our range of lighting control solutions as well as our media servers."
In South-East Asia, Avolites will be represented by one of the region's leading distributors, Acoustic & Lighting System. With this partnership, Avolites ensures its full range of integrative lighting and video control products is available to the brand's rapidly expanding regional customer base.
"Both A&L and Avolites are well established companies with strong brand names in the entertainment technology market," said Eugene Yeo, General Manager of A&L. "Avolites' branding and product versatility coupled with the A&L know-how and an established regional distribution network will create a good synergy between our two companies. With this partnership we will be able to push at the boundaries of the South-East Asian market."
As part of the expansion, A&L will be running a series of Avolites product training seminars and workshops across the region. The multilingual workshops will cater to all proficiency levels for both existing and potential Avolites users, similar to the brand's successful South American strategy.
"Avolites has been a leading lighting control brand and has developed a strong client base in South-East Asia," said Yeo. "A&L is in the process of expanding our tech support in order to provide more local back up and training across the region for Titan and Ai."
"Avolites is on a clear path to attaining the best distributors around the world who align themselves with our vision," said Neminathan. "AVL and A&L's contact with key designers in the lighting and video field in their respective territories is just one of their strengths. We are delighted to be working with two such highly driven teams. Avolites is in a new phase of growth and we are looking forward to working more closely with our users and spending more time with non-users in Canada and South-East Asia."
http://www.acousticlighting.com