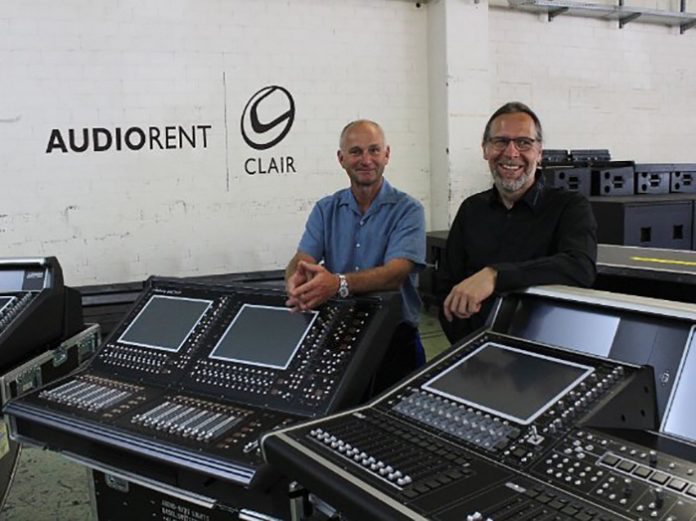 AudioRent Clair AG has recently added two DiGiCo SD5s and an SD12, along with four SD-Racks which include 224 channels of DiGiCo's brand new 32-bit Mic Pre-Amp.
As the European base of the Clair Global network,AudioRent is also part of the world's largest concert touring operation and has an impressive roster of clients, including the Rolling Stones and U2. Renown industrial companies including pharmaceutical corporation Novartis and financial services provider Baloise also count on the Basel based company.
To meet the high expectations of its client base, AudioRent Clair continually tests and evaluates the latest technologies and devices.
"We are very happy and proud to see so many DiGiCo products, including the SD7, SD10, SD9 and SD8 in AudioRent's rental inventory," said Hansjürg Meier from DiGiCo's Swiss distributor, Tonspur AG. "We are even happier that they have now added the SD5 and SD12 to their rental stock."
AudioRent Clair's SD5 was deployed throughout Europe on tours with Queen & Adam Lambert, Katy Perry, Kiss and Shinedown, and made an appearance with Katy Perry at the recent Glastonbury Festival.
For 2017 and 2018, the new consoles are also going to be used at the iconic Montreux Jazz festival, which this year takes place from 30th June to 15th July.
"Our new DiGiCo consoles mean we are going to reach the highest of expectations of live audio for both technological and qualitative aspects," said Toni Scherrer, AudioRent Clair AG CEO. "And I'm exceptionally happy to be able to offer the DiGiCo 32-it Mic Pre-Amp, which is the newest generation of preamp available on the market."