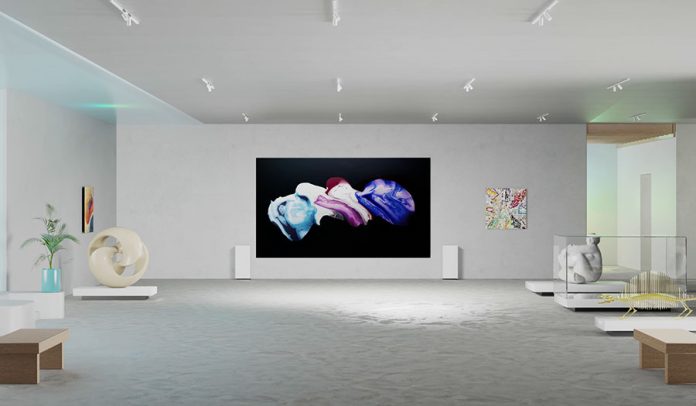 What was the idea behind SPACE by CODA? 
"Content is becoming more immersive, and most people now value 3D audio more than ever before, but there are still questions about how to play it. Many people listen to immersive content on headphones, but this doesn't provide a totally authentic experience. It is much better to listen with speakers, but that means a lot of black boxes which can ruin the aesthetics. In a trade-off between looks and sound, most people choose looks. Our goal was to create something that meant no compromise was required. We adapt audio to life, not life to audio. The goal was to create crystal clear audio in the CODA mould and be able to improve the space in terms of looks and acoustics, instead of making compromises. So, the concept of SPACE was born."
Which features will end users and audiences appreciate and benefit from? 
"Audiences have become more discerning. They want flexibility and don't accept any compromises in any area of life. That's why we have created SPACE, which is so adaptable. Users and audiences value the fact that they can choose between a stereo setup and an immersive setup, and that the panels can be provided in custom sizes and designs for their exact specifications. Users also love the fact that the acoustic treatments are inbuilt. This means they don't have to worry about using drapes or hanging acoustic treatments separately. SPACE by CODA takes care of this invisibly. As well as flexibility, audiences appreciate the elite audio performance that SPACE provides."
How long did it take for this product to go from concept to creation? 
"The whole project took over three years to get to the point of a working demo. A huge R&D team was involved in developing the technology that makes SPACE work perfectly. Research and testing were the biggest step. This was the biggest and most difficult project our team has undertaken as it is a whole new audience for CODA, and our goal is to create the best products on the market." 
How does SPACE challenge the conventions of how we, as an industry, perceive pro audio? 
"The main way that SPACE challenges the industry standards is that people think there will be compromises due to the sound. This is not the case, thanks to our innovations and the fact that our team thinks outside of the box, we're able to create things that people don't necessarily think are possible in a 2.75in (7cm) panel, such as bass response as low as 45Hz (easily expandable with our hidden subs). Thousands of people have heard the subs in person and the feedback has been overwhelming. At our demos, people have been discussing the fact that SPACE by CODA opens new possibilities in the world of audio, which is exactly what we set out to achieve."
What was it like to collaborate with Jean-Michel Jarre for the launch of SPACE at ISE? 
"Like all the CODA team, Jean-Michel believes in not making compromises. This made him the perfect person to share the concept and our creative ideas. We see opportunities where other people see problems, and Jean-Michel has the same approach. When it came to the stage where we could demo the concept, Jean-Michel was a perfect match. He loves the flexibility and quality that SPACE provides and uses the products daily."
Why is it important to develop a solution which is scalable and adaptable to any environment? 
"This was the whole idea of the product. Audio that can adapt to your space, that is better than the competition, not just a passable alternative. People can see from the frequency response, SPL handling, and how our product handles the time domain, that using our SPACE panels provides a better sound than black box alternatives, even though it is totally scalable and adaptable for use in theatres, all music venues, lecture halls, houses of worship, galleries, and anywhere else professional audio is required."