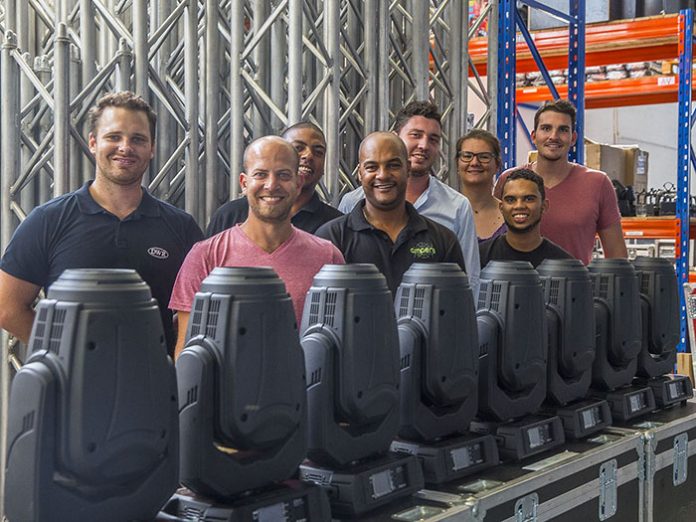 Cape Town-based rental and technical production company, Ampere, has now added Robe Pointe to its collection, integrating eight new fixtures into its already impressive hire stock.
Founded in 2009 by University of Cape Town student (now graduate), Justin Fish, Ampere quickly developed and now supplies full technical production: sound, lighting, video, staging and rigging and even has its own show design division.
In the past couple of years Robe products have regularly featured in Ampere's projects and from this experience Fish knew Pointes would meet its creative and quality requirements.
"We think Robe is making the best multi-purpose beam fixture right now," Fish confirmed. "We can use them on absolutely all types of events."
Ampere's technical production originally concerned corporate events, but it has recently expanded, extending its business to the entertainment industry. The Pointe's versatility has, therefore, enabled Ampere to enter the summer outdoor festival market.
"The new Pointes were immediately dispatched to the Shimmy Beach Club on Cape Town's V&A Waterfront for a series of festive shows including a New Year's Eve DJ and dance extravaganza which featured 18 Pointes and 12 Robe DL4S profiles", added Fish. "After that they were off to the popular boutique We Love Summer festival at Franschoek Wine Estate in Somerset West."