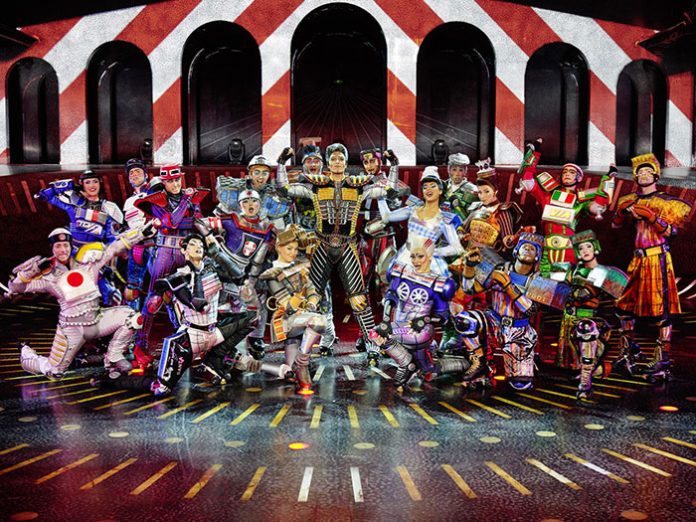 zactrack celebrated its fifth year working with Starlight Express, a musical phenomenon that has been running for 35 years.  
A zactrack PRO system was first specified in 2017 by Technical Director Peter Lucassen, in that time he reported: "it's been fantastic, completely stable and reliable." 
Lucassen has been working on the show's production since 1990, it is a 360-degree show, and the venue features U-shaped tracks or skate ways for the roller-skating action on three levels: the show plays with audience in the middle.  
At the end of 2017 and start of 2018, the show received a revamp and technical refresh making it more appropriate and contemporary for today's audiences. The original production had been lit by legendary UK theatre Lighting Designer David Hersey and it was Rob Sinclair who was brought in to light the new version, who has previously worked with artists such as Queen & Adam Lambert, Lil Nas, Kygo and more.  
The reinvigoration also led to the replacement of the show's spot system and introduced zactrack. Before, six follow spots were used around the venue to follow the lighting quick skaters, but proved to be less efficient at lighting the subjects. These have been replaced with 30 moving lights in the rig linked to and controlled via the zactrack real-time tracking system. 
The lights are High End SolaSpot 1000 and SolaWash 2000s. 42 zactrack Trackers are used in total, carefully concealed in the costumes of 26 artists, mostly principals, with 16 zactrack Anchors marking out the system's active zones. The zactrack server feeds positional data into the MA Lighting grandMA2 lighting console. 
The production features a large looping track measuring 40m by 42m with 12m of headroom, so the strategic placement of those 16 Anchors is crucial to cover the tunnels of the stage design. 
Lucassen and Theatre Director Meinolf Muller emphasised: "It changed everything related to how we can stage the show for the better. I would use and recommend zactrack any time."  
Starlight Express Germany performs around 420 shows a year and has seen the involvement of more than 850 actors from 27 nations. It's also the longest-running show worldwide playing in a purpose-built venue.