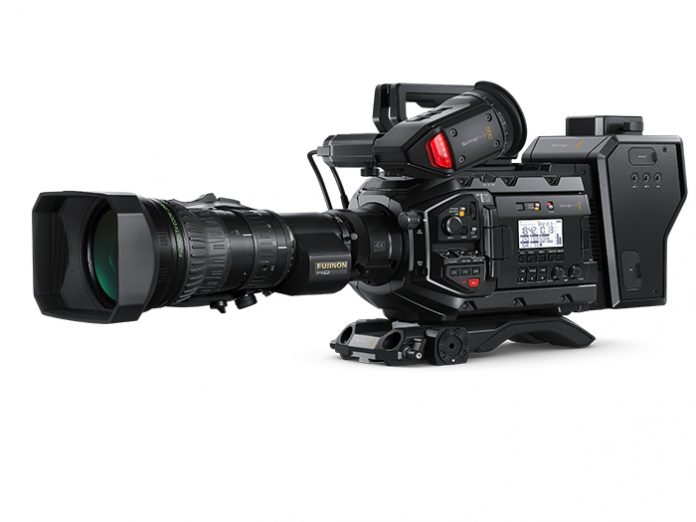 Blackmagic Design has revealed IMAG projection for the 2018 X Factor Live Arena Tour was produced with a PPU, built around an ATEM 2 M/E Production Studio 4K with ATEM 2 M/E Broadcast Panel. Additional live acquisition was delivered by an HD multicam set up, which included the URSA Broadcast.
The tour, produced by live specialist, PRG XL Video, took the talent show's winners to 15 cities across the UK in just 3 weeks. Vis a Vis Video's Stuart Merser led on all video production for the tour and collaborated with X Factor's studio director, Diccon Ramsey, to ensure the live set up matched the format and feel of the popular television series.
"The live set up is similar to the Saturday night show, with a presenter and acts performing for the audience's vote each night, so Diccon was responsible for editorial consistency between broadcast and arena content," explained Merser. "We fed live camera signals, prerecorded content of each contestant's journey, and the iconic X Factor graphics into the switcher, with Diccon at the helm on the ATEM panel, delivering a seamless production every night."
Merser paired the URSA Broadcast with a Canon 14ex4.5 ENG lens to deliver 1080i footage for twin LED big screens at either side of the stage. Operating via VizLink RF, Merser captured the action on the main stage, or quickly shoulder mounted the URSA Broadcast, to turn around and film performers on a second solo stage positioned in the middle of the crowd.
"Getting the audience involved is so important in any arena tour, so I love that I can be working from the tripod, and then racing around the camera runs in a matter of seconds," Merser continued. "The camera's flexibility allows us to be spontaneous and make sure we're always close to the performance."
With 6 very different live artists on stage each night, Merser explained that the camera handled a wide range of staging set ups extremely well. "All of the performances had different lighting, pyrotechnics and video projection, so there was a lot to capture. The colours look fantastic on the big screens and I've been impressed with how the camera reacts in a live production environment."
"The PPU deployed for the X Factor tour has delivered a reliable and flexible backbone for a wide range of touring projects. Blackmagic Design's routers, switchers and converters play a huge role in keeping live schedule running smoothly," Stuart concluded.