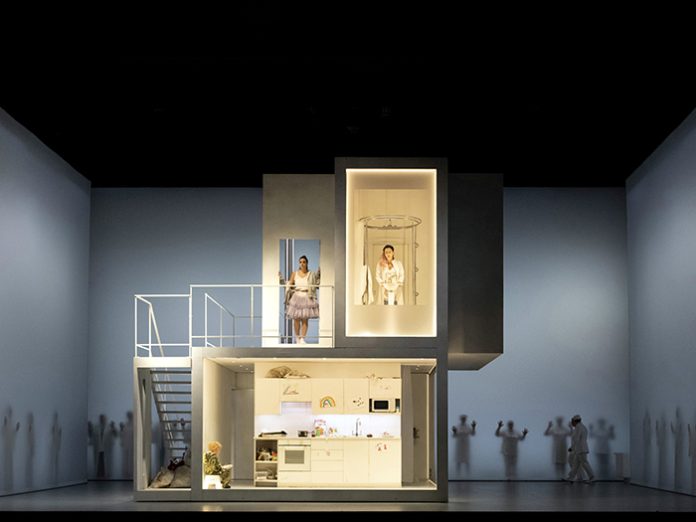 Women In Lighting have shared information on its two speakers at PLASA in London. PLASA is a supporter of WIL.
Monday 4th September
11.30am
From Concept to Performance Space, Light as Storytelling
Elanor Higgins
Elanor is a prolific Lighting Designer working throughout the UK and internationally. She has lit many award-winning productions in her long, successful career. Designing for Theatre, Opera, Dance, Musicals and Children's Theatre, in all sizes of venues including site specific spaces.
A graduate of RWCMD , she regularly returns as an educator and mentor in Lighting. Recent Designs include – WNO – Blaze of Glory!, Madam Butterfly, Rhondda Rips it Up and NTW/Collective Cymru/Unboxed Galwad.
This session will explore the creative process in developing a lighting design for performance with an emphasis on how light, shade, shadow and colour help create the world the performers inhabit and how they interact with light. It will also look at how light can affect an audience's response to the performance and story being told.
www.elanorhigginslighting.co.uk
2.30pm
Illuminating Narratives: Crafting Connections through Light
Daphne Ting Yu Chu
Daphne is a multi-disciplinary lighting designer specialising in stage lighting design and interactive lighting installations. She has worked in over 50 cities worldwide for over 200 arena-scale live events, as well as exhibited her projects internationally. Her works combine visual/ sound art and technology to create interactive and immersive experiences. She is interested in creating shifting perceptions of space in continual flux through sensory perception, which responds to the behaviour of its occupants.
Whats the talk about? Lighting designers tell stories of space through light. From seeing space to feeling space, how we deliver the narrative and forging deep connections with viewers using light. In this seminar session, multi-disciplinary lighting designer Daphne Chu will talk about how she feels space and enhances viewers' experience of space with her experience in stage lighting and interactive lighting
The Women In Lighting Project is inviting all women working in lighting and their supporters to come along for drinks and a meet up at 4pm on 4th September in the PLASA bar on the show floor. This is the second year running that the meet up is happening and in 2022, we hosted a group of women from many different backgrounds who came together to swap stories. The meet up is an opportunity to network and find out more about the project. Thanks to Ambersphere and Ayrton Lighting for supporting the drinks and the WIL project. Sign up here.