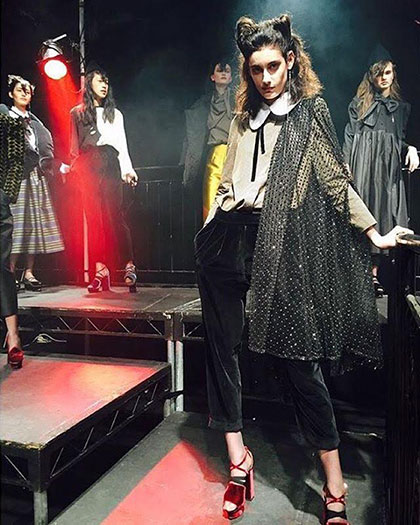 From 19 – 23 February 2016, London Fashion Week stormed back into the capital, showcasing the latest collections from some of the world's most iconic fashion designers. Having worked on the event for many years now, White Light was asked to return once again to provide the production support on more than 10 showcases.
The London Fashion Week is held biannually every February and September. Founded in 1984, it is organised by the British Fashion Council and attracts thousands of guests from around the world.
WL's Project Manager Dominic Yates commented: "The London Fashion Week is without a doubt one of the most important dates in the fashion calendar. It is world-renowned and always features the biggest names in the industry, with this year being no exception. With so much global coverage and literally millions watching worldwide, it's important that the various showcases and exhibitions receive the support they require – something we were able to provide".
WL supplied the lighting for a series of catwalk shows, including the Vivienne Westwood exhibition at the Royal College of Surgeons, the launch of Marks and Spencer's new Alexa Chung Collection along with the British Fashion Council's Show Space, which took place at the Brewer Street Car Park.
Alongside this, WL also supplied the rigging and audio support for the Gareth Pugh Aftershow Party for L'Oreal held at the Grand Connaught Rooms along with the Naked Heart Foundation's Fabulous Fund Fair which took place at Old Billingsgate.
Following its work on the Fashion Week, WL then worked on the London Fashion Weekend which took place from 25- 28 February at the Saatchi Gallery. This unique event gave attendees a personal insight into the fashion world, with expert panels and industry talks; all of which were designed to inspire and advise those seeking a career in the fashion industry.
Yates added: "The more we have worked on the London Fashion Week, the more they have been able to draw on the variety of production support that we now offer; evident this year with a range of our services being utilised. Both the Fashion Week and Fashion Weekend were extremely busy as always yet we managed to stay on schedule and ensure that every event received the exact support it required".