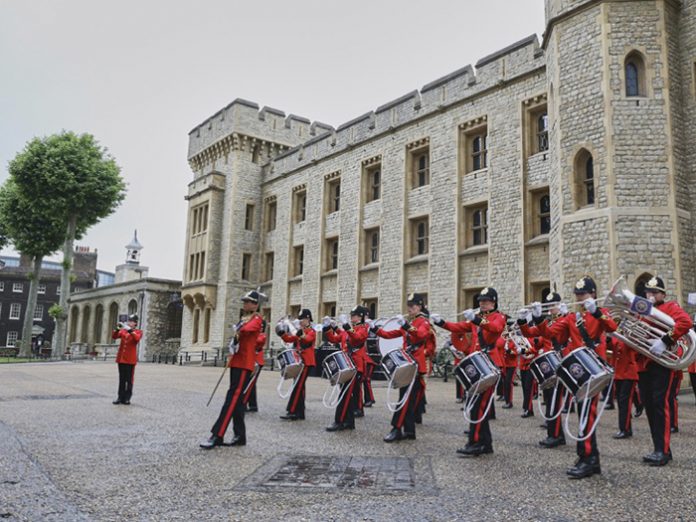 This summer saw Graham Jones Music organise Project 70, a 70th birthday celebration that took place at the Tower of London.
The event featured a 70 piece marching band and a live performance from soprano Laura Wright. White Light was called upon to provide AV support.
The logistics of Project 70 were overseen by Event Planner Graham Jones. He commented: "The theme of the day was quintessentially English. This involved high tea at the Royal Horseguards Hotel, a boat ride along the Thames and even a private bus tour of London. The main dinner and reception took place in the Tower of London.
"As guests were coming in from all across the globe, we wanted to ensure that the evening left a lasting impression on every single one."
Shrenik Singhavi, White Light's Conference Account Manager, added: "The actual performance was taking place outside, in the area between the Jewel Tower and the White Tower. The space itself is quite open so we had to ensure that everyone in attendance could hear the performance as clearly as possible. To achieve this, we drew on the EM Acoustics M-C15 stage monitor along with the EMS-121 loudspeaker. We also supplied Shure microphones along with a Yamaha QL1 mixer."
Due to the Tower of London's busy schedule, White Light had an extremely limited set-up time for the event. Shrenik explained: "We arrived on site at 6pm and the performance took place at 7pm. Therefore we had literally an hour to set everything up and perform the various sound checks. We did this whilst the guests were being given a private tour of the crown jewels, ensuring that we maximised our time on site."