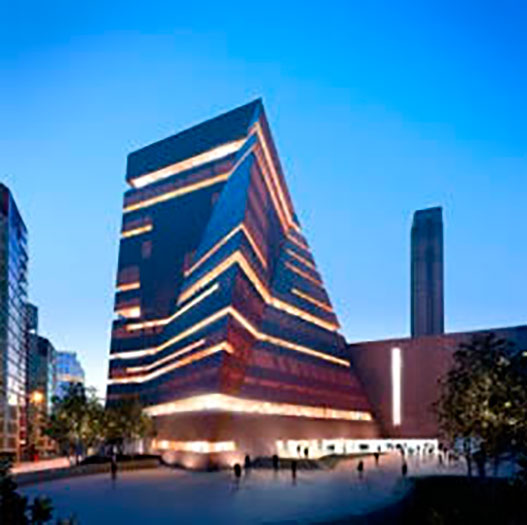 As the complete production solution specialist, White Light provides technical production support to some of the most prestigious venues in the country. The company is already an approved supplier for the Unique Venues of London, the only external cross-palace approved supplier for the Historic Royal Palaces along with the in-house Production Service Partner at Central Hall Westminster. With a strong reputation for providing first-class production support, WL has now been appointed as an approved supplier for Tate, meaning it will support events held in its historic London spaces for the next two years.
Tate Britain is home to the greatest collection of British art in the world. One of London's most architecturally rich venues, the Grade II listed building, which is located in London's Millibank, opened in 1897 and is one of the oldest and most visited art galleries in the world. Situated on London's Bankside, Tate Modern is formed from an old power station and its collection of modern and contemporary art attracts up to 5 million visitors a year. Both venues offer a variety of diverse, entertaining spaces which range from classical and formal to contemporary galleries – all ideal for hosting events.
Alicia Earls, WL's Business Development Manager, said: "We are absolutely delighted to be listed as an approved supplier to Tate. They have some fantastic spaces in some incredible locations meaning we'll be able to support a huge variety of really unique and exciting events."
Laura Griffith, Head of Operations, Corporate Membership and Events at Tate, commented: "We were aware of WL's impressive work at some of London's other venues and their vast experience of supporting prolific events. The spaces at Tate play host to a range of events, whether it's Gallery 9 which showcases some of the most magnificent paintings from British Romantic artists or the Manton Foyer which includes an Italian limestone floor and glass atrium. Each occasion requires a different set up and feel hence we need a production supplier who has the skills and flexibility to do this – something we believe that WL can offer."
WL's appointment as an approved supplier follows the announcement of a new Tate Modern which is due to open in June this year. Designed by architects Herzog & de Meuron, it will contain 60% more display space along with a brand new ten-storey building called Switch House.
Earls added: "What's fantastic about this appointment is that we are joining Tate at a really exciting time. With the launch of the new Tate Modern, this will include a multitude of exciting new spaces which event organisers can utilise and we can then work within."
The announcement of WL's approved supplier status for Tate comes shortly after the company recently had its status renewed as a cross-palace approved supplier to HRP. The company has also been approved as an official supplier for two more prestigious London venues: Gibson Hall and Trinity House.
Gibson Hall is a stunning, Grade I listed building located in the heart of the City of London. Originally a banking hall, the converted space is now used to host stylish receptions, dinners, conferences and summer parties. Trinity House was designed by Samuel Wyatt in 1794 and remains one of London's most prestigious locations. Its unique, neo-classical layout, versatile and elegant spaces along with its view of Trinity Square Gardens make it a much sought-after venue.
Earl concluded: "It's an absolute privilege to be able to provide the production support at incredible venues such as Tate, Gibson Hall and Trinity House. Every single one is steeped in history and sets the highest standards possible when hosting events. Due to our unparalleled equipment inventory, expert staff and vast experience, we are able to match these expectations and ensure that every event taking place within any of the spaces achieves its potential."