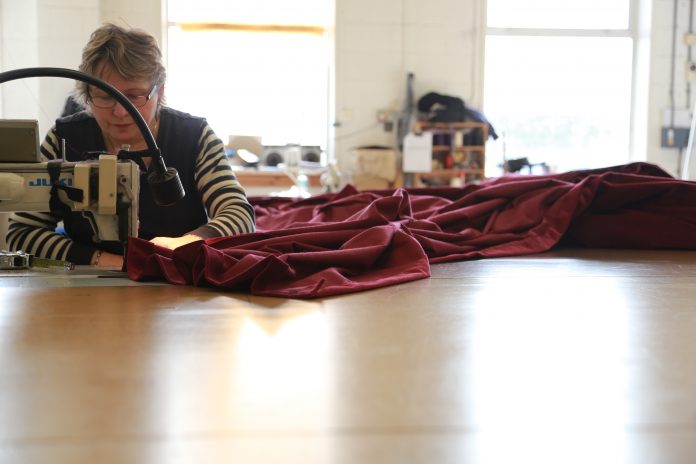 Whaleys Bradford Ltd, the textiles manufacturer and distributor, is popping champagne corks in celebration of its 150th birthday.
The Bradford-based company has two core parts to the business; Whaleys Fabrics – a fabrics supplier and Whaleys Stages; providing curtain and drape solutions.
Today, Whaleys Bradford Ltd is known for the import and export of textiles goods across the globe.
Catering to all customers and requirements, Whaleys provide fabric to individuals all the way through to large organisations.
The fourth-generation family run firm was founded in 1869 by Samuel Whaley as silk and jute weavers.
The business then transitioned into the manufacture of sacks and storage bags for the respective weaving and woollen industries. A century and a half later it's still going from strength to strength.
Whaleys Fabrics, the original textiles division, is well established within the textile community, sourcing and supplying a comprehensive range of high quality, affordable fabrics.
Years of experience have enabled Whaleys to cater to a vast array of professional settings, from supplying fabrics for the refurbishment of railway carriages, the conservation of stately home interiors and wedding dress creation, to specialist flameproof fabrics for the theatre, stage, and events industries.
The stage side of the business; Whaleys Stages was founded 30 over years ago and is now a leading manufacturer of bespoke stage curtains and accessories. Over that time, it has amassed a client list including theatres, TV studios, arenas, schools, universities, nightclubs and even Royalty.
Whaleys has been at its current location in Bradford since the early 70s and employs a large number of local people.