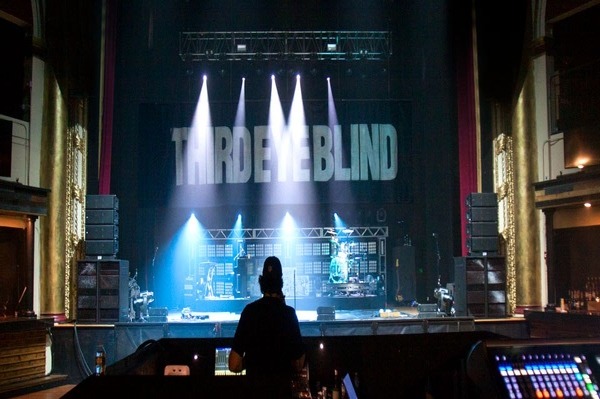 Starting with a sold-out show in Providence, Rhode Island on October 5 2017, VUE and Pittsburgh-based RT Pro Audio will provide audio services for Third Eye Blind's 31-city Summer of the Gods tour.
Accommodating a wide range of venue types and an aggressive 6-week schedule, RT Pro Audio will deploy the highly-scalable, VUE al-Class line array system comprised of both al-8 and al-4 elements, in a variety of configurations. The all-VUE system also includes hs-221 ACM subwoofers.
Rob Thomas Front of House Engineer and RT Pro Audio owner, said: "The VUE line arrays give us ultimate scalability to move quickly from venue to venue while delivering unprecedented sonic character and a consistent voice regardless of configuration. It's the perfect system for this tour, where every night brings a different room with a whole new set of challenges."
With 32 shows confirmed, the densely packed US tour, which commenced on October 5, 2017, in Providence, Rhode Island will conclude in Sacramento, California on November 15, 2017.