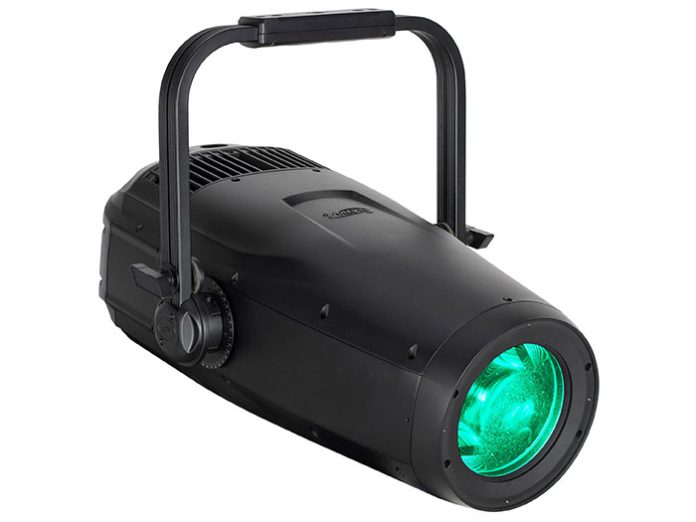 Versatile KL Spot IP for Elation evolution into IP65 lighting. 
Elation has embarked on a journey toward automated static lighting with the KL Spot IP, beginning with the KL Profile FC. With an integrated zoom lens spanning from 7° to 50°.
This fixture emanates a quality of light, courtesy of its 305W 5-color homogenised LED array of Red, Green, Blue, Mint, and Amber sources. This RGBMA engine, boasting a 92 CRI and native colour temperature of 6500 Kelvin, bathes your stage in diffused saturates, soft-field pastels, and tunable white light. The tuned LEDs ensure colour reproduction while delivering an output exceeding 10,600 lumens.
The KL Spot IP is designed for professional stages and studios, with dialling down to Elation's Mute Mode, silencing the internal cooling fan when needed.
The KL Spot IP, with its automated lighting prowess with zoom and optional framing capabilities, is a choice for the gamut of white or colour lighting needs found in broadcasting, theatre, or any performance setting.
With the KL Spot IP, you can adapt to unforeseen challenges, meet creative demands, and deliver productions.