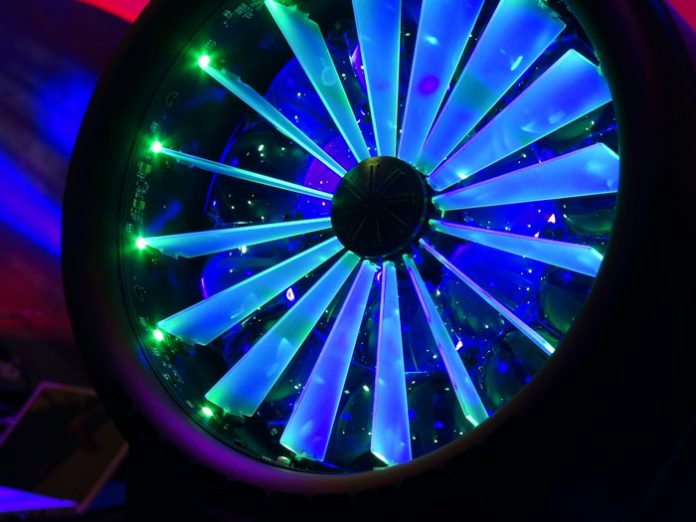 Vari-Lite, the originator of the modern moving head lighting fixture and a Signify (Euronext: LIGHT) entertainment lighting brand, has announced that its new Vari-Lite VL5LED WASH fixture is now shipping.
Originally debuted at LDI 2019 in Las Vegas, Nevada, the VL5LED WASH is the true successor to the Emmy-winning VL5. With an RGBALC colour system, onboard motorised zoom, and LED blade lights, this compact VL5LED WASH brings a host of modern features to the familiar form factor of a legendary fixture.
"Often imitated but never duplicated, customers continue to use both the original VL5 and the VL500 many years after the end of their original production because of their love not only for the unique look of the front face but the high quality of the wash and the compact build of the fixture," explained Martin Palmer, Senior Product Manager, Vari-Lite and Strand Luminaires at Signify.
"The new VL5LED WASH carries over the size and quality of light from the original VL5, but with features for a modern market." The heart of the new VL5LED WASH is the RGBALC colour system, which provides lighting designers with a wide range of rich colour options, including both pastel and saturated colours from a single fixture. To simplify programming of this fixture, the innovative SmartColor Control system adjusts the six-colour engine using traditional CYM+CTO mixing control. These vivid colours are then reflected on the Dichro*fusion blades that bring the vintage stylings of the original VL5 along with the variable diffusion first seen on the VL6500 WASH. For further creative options, the VL5LED WASH adds a separate ring of LEDs that light up the Dichro*fusion blades a different colour than the light coming from source engine.
"The new blade lights offer a host of new possibilities," explained Palmer. "The fixture has a variety of built-in effects, chases, and other animations, and they can also be pixel mapped, providing an optional, easy-to-program artistic element."
While the VL5LED WASH is a perfect fixture for concert tours and other productions, it is also a great fit for television studios and theatres, making quiet operation a vital concern for Vari-Lite. "Like our other current-generation Vari-Lite fixtures, the VL5LED was built for sound-sensitive environments," said Palmer. To accommodate both touring and theatrical applications, the VL5LED WASH offers Standard, Studio, and Whisper modes.
"Customer reactions to the new VL5LED have been nothing short of incredible," added Sameer Sodhi, Business Leader, Vari-Lite and Strand at Signify. "As a real innovative update to an industry classic, the fixture gives designers everything they loved about the VL5 while addressing modern challenges and offering new opportunities as well."