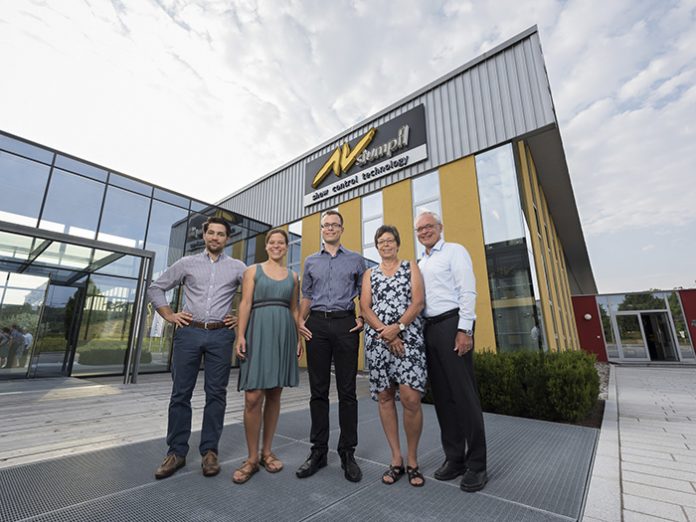 AV Stumpfl won the highly sought after award for best family business in UpperAustria at a ceremony organised by the financial newspaper, Wirtschaftsblatt at the "Aula der Wissenschaften" in Vienna, Austria on 17 May 2016. Ironically, the ceremony was presented using none other than AV Stumpfl Monoblox screens.
Austria's AV Stumpfl is a wholly owned family business that nurtures vibrancy, creativity innovation and brings stability to the local Austrian economy. It is set to grow and thrive for generations. "The award is recognition of our growth and success and we're delighted to have won," said Tobias Stumpfl, CEO.
The company was started 40 years ago by innovators Ulli and Reinhold Stumpfl. This modest beginning created an idea that emerged from the ground up. Today it is managed by next generation leadership, Tobias Stumpfl, CEO and Fabian Stumpfl, Project Management Sales and HR.
AV Stumpfl exports over 95% of their screens, multi-image display and control equipment that's all manufactured to the highest possible standard and can be found in use at the world's leading corporate, visitor attractions, simulation and training businesses in over 60 countries worldwide. All AV Stumpfl staff are expertly trained at the company's global Campus in Wallern, Upper Austria.