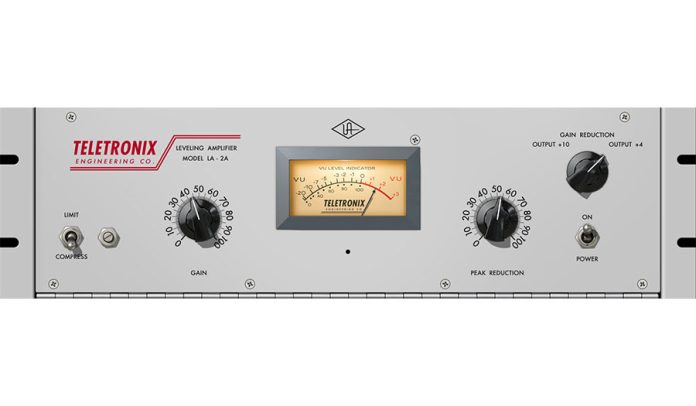 Universal Audio is offering the UAD LA‑2A Tube Compressor plug‑in free to creators, no Apollo or UAD hardware required.
The LA‑2A Tube Compressor plug‑in is an emulation of this optical limiter, giving creators the same radio-ready dynamics control on vocals, guitars, bass, synths, and more.
"We pride ourselves on our analogue modelling and the craftsmanship behind UAD plug‑ins," commented CEO and founder, Bill Putnam, Jr. "We're hoping to inspire musicians and producers with this free LA‑2A plugin and can't wait for folks to add this iconic compressor to their productions."
From 10 October until 31 October, creators can redeem their free LA‑2A Tube Compressor plug‑in.