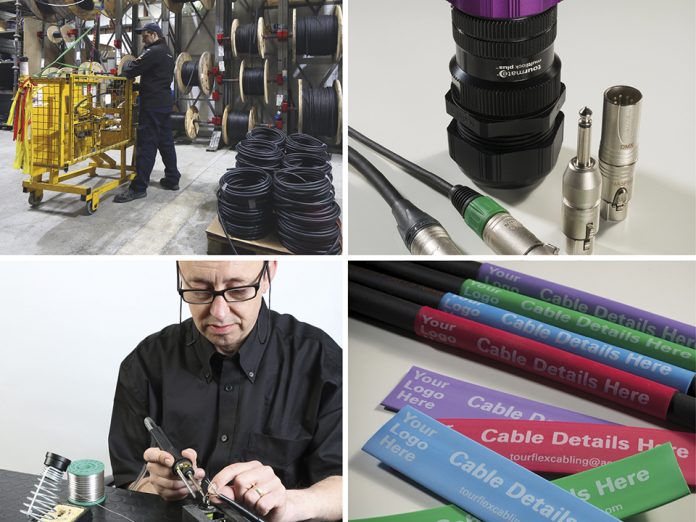 The Tourflex Cabling brand showcased its bespoke cable assembly service for the international entertainment and broadcast industries at Prolight + Sound 2017, Frankfurt, Germany, stand B25, Hall 5.0, 4th – 7th April 2017.
Knowing how critical cables and connections are to these sectors, Tourflex Cabling prides itself on providing the best connections, for a faultless performance.
Although recently re-branded, the service has over 40 years of experience and has earned an enviable reputation for quality and reliability. It understands when 'the show must go on' – often processing emergency orders in 24 hours, and having the ability to despatch orders worldwide.
Tourflex Cabling has the manufacturing capacity to make tens of thousands of cable assemblies, using hundreds of thousands of metres of exceptional quality cabling, every year. It holds a vast level of stock and choice of raw cables & connectors for bespoke assembly, including all popular types of data, mains & multicore for professional lighting, video and audio systems.
Cables are a vital part of every event, so using high quality, industry standard branded components like Tourmate, Tourmate Multilock Plus, Tourmate Powersafe, Tourflex Datasafe Ultra, Neutrik and Socapex, together with rigorous testing before dispatch, ensures increased reliability. The service also includes personalising cables with colour coding, RFID and barcode identification, to greatly simplify and speed up installations and trouble-shooting.