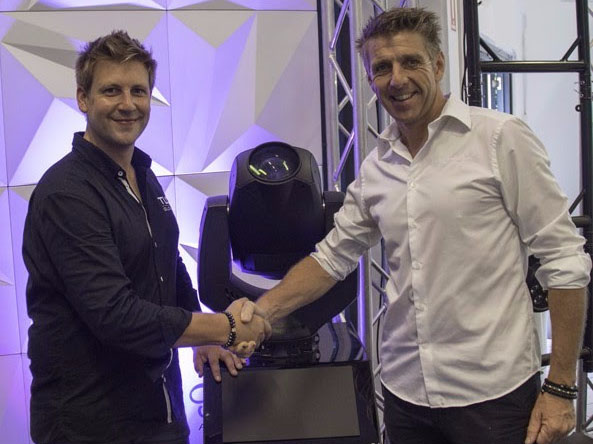 In the three months since taking over Australian distribution of GLP's cutting-edge LED and hybrid portfolio, TLC Global has wasted no time in establishing the brand.
According to Sales Account Manager Dave Taylor they are already lining up the GLP X4 Bar 20, X4 Atoms and GT-1 for a major penetration of the professional lighting market down under, while continuing to monitor the fast-developing product roadmap.
In particular, the market is seeking IP rated options and versatility in products such as the modular systems and accessories.
Currently untapped markets, such as fixed installation, are ripe for development. Taylor commented: "There is a wonderful potential for the brand with its evolving facilities — particularly with regard to the government growth here in the country. A wide percentage of this market is now looking for alternative supply and support from the Australian distribution resources."
Meanwhile, its core rental sector remains in fine shape — due largely to the massive worldwide success of multiple fixtures on high profile events and tours. "As a result, we are seeing a strong push from the rental market towards GLP, as end-user specifications for GLP products filter increasingly onto our shores and into the hands of our local vendors. I see a lot of interest in a number of items from the range." Taylor noted.
And user feedback to the ENTECH Roadshows from the market has been "outstanding", according to Taylor: "Our end users are pleased to finally have access to products that have not readily been available to them in the past. There appears to be great momentum within our designers as they push to further gain access to these familiar tools that they commonly use around the world, and equally great interest from our vendors and venues who realise the potential in the quality."
All of this is underpinned by the relationship with the German manufacturer, which could hardly have got off to a more positive start. "We are extremely grateful both for the opportunity and support that we have received from GLP to date, and look forward to a very successful and long lasting relationship to come," Taylor concluded.
This vision is shared with GLP's sales director Asia Pacific, Søren Storm: "We are very excited about our appointment of TLC Global as the exclusive distributor of Australia. The team at TLC Global are extremely dedicated to GLP and it is also very clear that they have a really good name in the industry."
Storm concluded: "Davey Taylor and Richard Saunders have both a strong background in the production industry, so their remarkable technical skills and understanding are a perfect fit to the GLP range of products. I am very confident that our partnership will put the GLP brand on the Australian map, in a big way. I am looking forward to our relationship and our ongoing commitment to the Australian market."