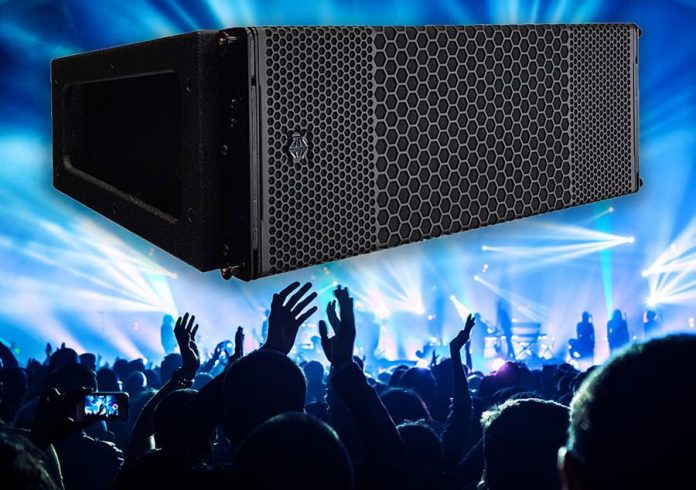 Meet the new HALO-B line array element at PLASA Focus Leeds at Stand N-C10 at PLASA Focus Leeds for an exclusive look at the new HALO-B medium format line array.
HALO-B is a medium format 110° horizontal dispersion line array designed for indoor and outdoor live sound reinforcement and fixed sound system installations. The bi-amped design features dual 8-inch LF drivers and four 1-inch neodymium HF drivers on a custom plane-wave manifold waveguide, resulting in reduced amplifier count and more efficient use of amplifier power.
EM Acoustics' maximum headroom design approach ensures that continuity of voicing is preserved across the entire HALO series, enabling the use of HALO-B also as in-fills or out-fills with the larger HALO-A, or as a long throw solution with smaller HALO-C, in addition to stand-alone main PA applications.
HALO-B is matched with the new ST-215 flyable dual 15-inch subwoofer and is packaged with Dante-enabled DQ series amplifiers and optional DQRack.