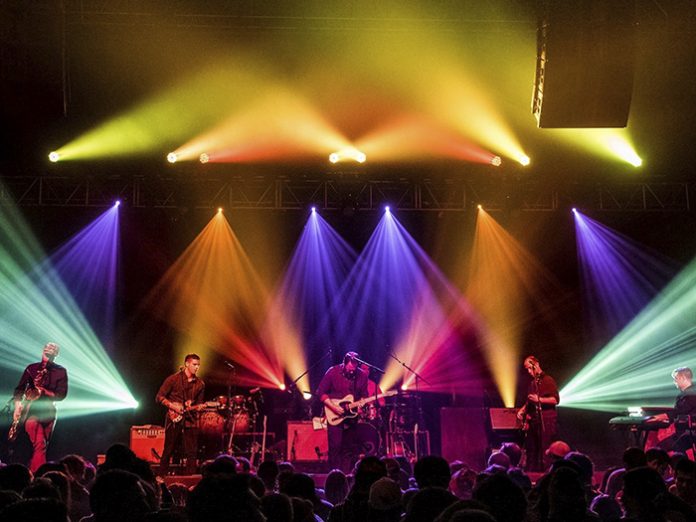 Lighting Designer Aaron Kovelman, usually accustomed to working with EDM artists, took on the 15th anniversary concert for his hometown friends and jam band The Bridge, requiring him to create a more subtle design.
"I wanted to go for as clean of a setup as possible, with straight lines of fixtures" commented Kovelman.
To create this supportive look, Kovelman positioned four Chauvet Rogue R2 Wash fixtures on cases that he arranged across the upstage deck. The RGBW fixtures provided him with a broad and vivid palette for backwashing the six-piece band.
The rig also included six Intimidator Spot LED 350 fixtures. Flown on upstage truss, the 75w high-output movers provided him with plenty of punch for the band's intense riffs, and their seven rotating gobos gave him a variety of interesting looks.
"I lowered the upstage house truss that had the 350's on it by half the trim height of the room to create a more intimate feel," added Kovelman.
The Bridge performed at the Rams Head Live, Baltimore, on 23rd November 2016.