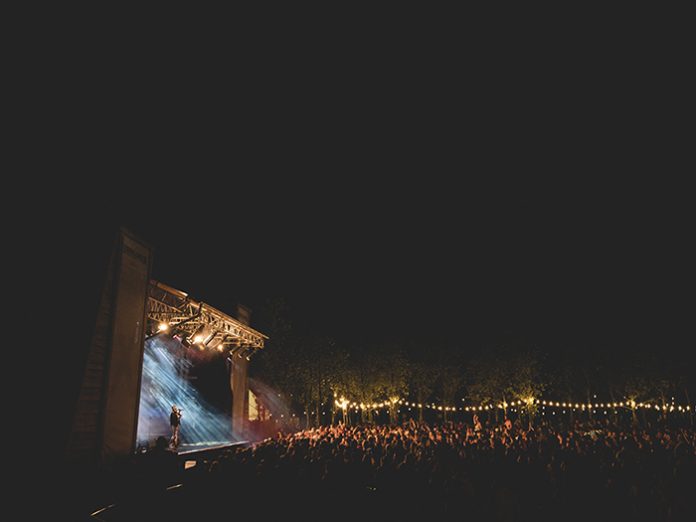 Tappit, the global cashless payment solution, has announced a partnership with the multi-award-winning grass-roots music festival, Leopallooza. The partnership will see Tappit's cashless solutions rolled out to the festival's 5,000 attendees and signifies the continued growth and success of Tappit's UK base.
Now in its 13th year, Leopallooza will offer festivalgoers a cashless experience with spending tied to their personal RFID wristband. Attendees using Tappit's cashless technology will benefit from an enhanced payment experience, including faster queues and seamless, secure transactions. Tappit will also be empowering the festival's organisers with access to valuable data on attendee behaviours, providing actionable insights on how to improve the customer experience throughout the three-day event as well as growing profits.
This strategic partnership also coincides with the appointment of a new Director of Business Development for UK & Europe Gavin Barnard and Head of Sales in UK & Europe Craig Poskitt. Barnard joins Tappit with a wealth of experience working with RIFD within the live events industry. He will be supporting Poskitt, who brings with him a specialist network in the sporting industry and joins from Wales Rugby League, where he was Commercial Director. The pair will work together closely and be responsible for growing the company's expanding partnership network across the UK and Europe.
These announcements closely follow a string of national and international wins for Tappit across Europe and APAC, with recent milestone partnerships including the Formula 1 Rolex Australian Grand Prix 2019 and Manchester City Football Club.
Jason Thomas, CEO of Tappit commented: "It has been an incredibly exciting year for Tappit globally, and our growth in Europe is no exception. As a business, and as a team, we've gone from strength to strength and we're delighted to welcome Gavin & Craig. Furthermore, our strategic partnership with Leopallooza – one of the most innovative and forward-thinking festivals in the UK – will only help bolster this growth even further."
On the partnership, Hannah Marsh, Marketing and PR Manager at Leopallooza said: "What started over a decade ago as a small party in a field for a group of music-loving friends has evolved into an award-winning family-friendly festival. We pride ourselves on the atmosphere and experience that we create year-on-year. Our goal is to ensure that festivalgoers feel safe with their transactions and spend as much time as possible watching our amazing acts instead of queuing, and partnering with Tappit will help us do exactly that."