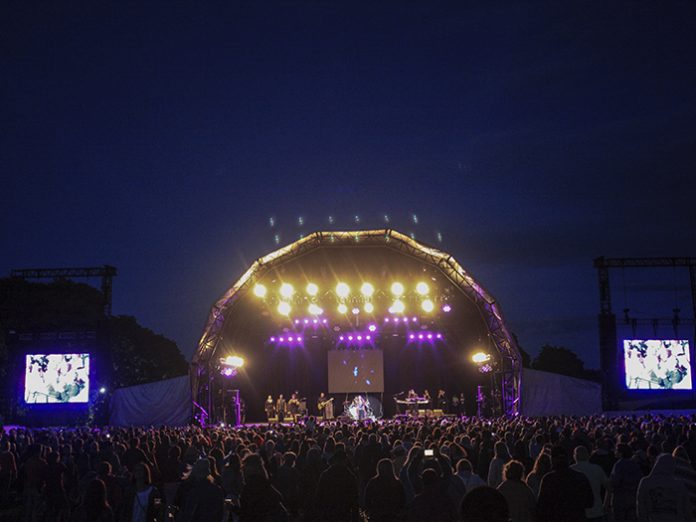 Symphotech has been entrusted to oversee health and safety and sound monitoring at Let's Rock – The Retro Festival as it heads to eight locations throughout the summer.
Famed for its retro throwbacks and vintage fun, The Let's Rock concert has already visited Cookham, Shrewsbury, Bristol and Leeds, heading onto Norwich, Exeter, Southampton and London. Organisers, UK Live, keen to take their responsibility seriously, brought in Symphotech to ensure the highest level of health and safety services and to make certain noise levels didn't affect local residents.
UK Live first contracted Symphotech to oversee health and safety last year and following a successful run of the events, it has continued this relationship and also brought in Symphotech's noise monitoring team to ensure minimum disruption to the local area.
Symphotech's Legal and safety consultant Eddy Grant commented: "As event organisers, UK Live are qualified in event safety, however they have contracted us to ensure quality assurance. We work closely with their team to quality assure the safety documents, liaise onsite with crew and suppliers and ensure the local authorities are kept up to speed. We act like a principle contractor, managing the event on-site to ensure safety regulations are met.
"The UK Live team are great to work with and we have the confidence in them that what's being done meets with good practice, however we're there to respond if any incidents do occur or if safety plans need adapting. The event visits eight locations throughout the summer, and each one is unique. In Bristol, the site was situated within Ashton Court Estate and surrounded by extensive wildlife, so we were required to work closely with the estate and the local council to ensure minimum disruption to both the local residents and the animals.
"In light of the country's current terror levels, we've worked with UK Live to analyse the event safety measures and found the measures we have in place now already meet the enhanced threat levels, which is testament to the team. It has been great working with all parties to achieve a finely balanced working relationship which benefits everyone involved."
Symphotech's Event noise management consultant Ian Taylor commented: "This is the first year we've managed sound monitoring at the Let's Rock concert series and the team are great to work with. Before the events, we come on-site to measure general background noise to get an idea of the base level, and continue to take readings throughout the events to ensure sound levels are under control. We monitor sensitive locations outside the site to ensure the event is in compliance with the Noise Council code of practice on environmental noise at concerts, taking 15 minute readings at each location.
"We also monitor sound levels on-site, with our team positioned at the sound desk to feed readings back to the sound engineers with the frequencies that are causing the problem when noise levels became too loud. Most of the Let's Rock sites are in interesting locations, such as stately homes or National Trust land, so we have to be sensitive when monitoring such prestigious locations. Cookham was very residential, so we were required to work closely with the production team and the local residents to ensure minimum disruption, and our sound engineering and production expertise enable us to do this for the benefit of everyone involved."