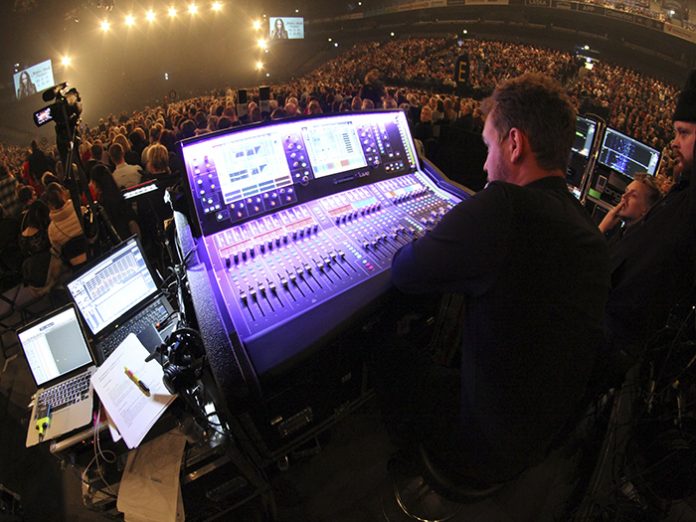 Finnish singer, Suvi Teräsniska, has relied on Allen & Heath's dLive for FoH and monitors at over 100 concerts every year.
During her 10-year career, Teräsniska has released 8 platinum-selling albums, supported by constant touring, and attracts huge audiences in Finland's biggest venues. Simo Aalto, Teräsniska's lead sound engineer, found dLive's extensive built-in processing invaluable for the production. "The FX Rack, especially the reverbs are great. Even though I have an option for third-party plugins, I haven't found any need to use them so far."
Aalto also found the Dyn8 dynamics processor an essential tool for getting optimal results with Teräsniska's distinctive vocals. He added: "I'm a fan of the Dyn8 processing. Suvi is an excellent singer and her deep-toned voice has a rich variety of dynamics during the show. With Dyn8 I don't need to use PEQ that much and I'm able to compress the channel less to let her voice breathe."
With varied venues and requirements across the tour, Aalto found dLive's scalable and flexible hardware architecture allowed him to tailor the rig to the job. The full system includes an S5000 surface and DM64 MixRack for FoH, paired with a C1500 surface and CDM32 MixRack for monitors, but he often uses alternate configurations.
Aalto concluded: "The scalable nature of the system is a strength. It's nice to have a familiar workflow regardless of the size of the production – and every combination has the same processing power. Even the compact C1500 surface can be expanded with a number of small IP8 controllers. I'm really looking forward to a suitable show where I can take console minimalism to the limit with only an IP8 and a laptop!"