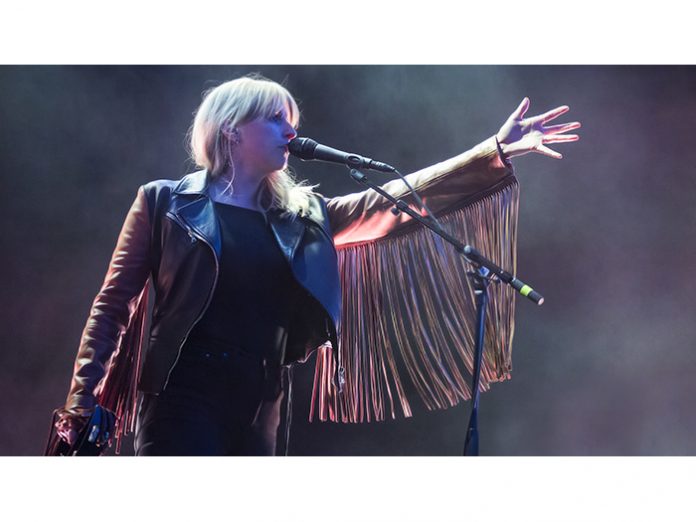 Norwegian singer-songwriter Susanne Sundfør was impressed when she first heard her vocals through a DPA d:facto Vocal Microphone. At the time she was playing a solo show in the Netherlands and her FOH engineer Jørgen Brennhovd had just introduced the microphone because he was convinced she would love it.
"I was immediately left in awe when I heard d:facto and knew this would be the preferred choice for Susanne's vocals," he explained. "We were both impressed by the clarity, the beautiful airy high end, the ease of use (loads of gain before feedback), the proximity effect, the great protection against plosive sounds and the remarkably low handling noise, which is great for a condenser microphone. Susanne is very specific about her sound and balance and doesn't want her vocals to be very loud compared to the band, but we want every word to come out and be audible and the backing vocals are equally as important as lead vocal. The d:facto always lets me put Susanne's voice exactly where I want in the mix, even if it's at a small rock club, an arena or a big outdoor festival."
Since that show, Sundfør and Brennhovd have adopted the d:facto Vocal Microphone as their first choice for all her live performances. She toured with 8 of them on stage – 4 for the various positions she sang in and 4 for her backing singers.
"The spill you get from other instruments on stage, especially drums, actually sounds good in the d:facto and I have never experienced that with any other vocal microphone," Brennhovd added. "It's a lifesaver, every time. We also use them for TV and radio sessions and she's always happy with the way her vocal sound turns out. I have also surprised a couple of studio engineers with this microphone and convinced them to buy some."