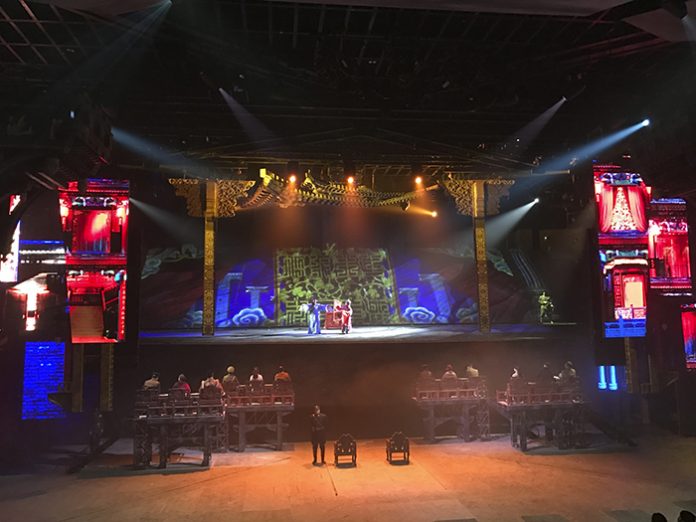 The Shaanxi Tourism Group employed a range of modern technology to stage Xi'an Incident, marking the 80th anniversary of one of the turning points in the Chinese Civil War. D3 4x4pro media servers powered an extensive array of laser projectors and LED screens.
The 60-minute performance was held at Yaoguang Pavilion Theatre in Xi'an Huaqing Palace, the location of the historical incident.
Xi'an Incident reunited the Shaanxi Tourism Group and renowned director Li Hanzhong, who previously collaborated on the production Everlasting Regret.
Redline d3 reseller in China provided three d3 4x4pros with 48 DVI outputs to feed 36 projectors and 16 LEDs. "d3 provided access to control multiple show devices simultaneously; since it supports open interface and protocol it is compatible with many third-party systems," explained Hu Jingfeng from Redline.
"The d3 support team created 100% of the set design inside the software during preproduction, including the stage, projection surfaces, projectors, and lighting," added Jingfeng.
Stage design for Xi'an Incident was by Feng Lei of Beijing Fire Salamander Culture Development, and content was produced by Beijing Blackbow Creative Design Institution.
At Redline, the d3 support team included Steve Liu and Wang Tianxin.