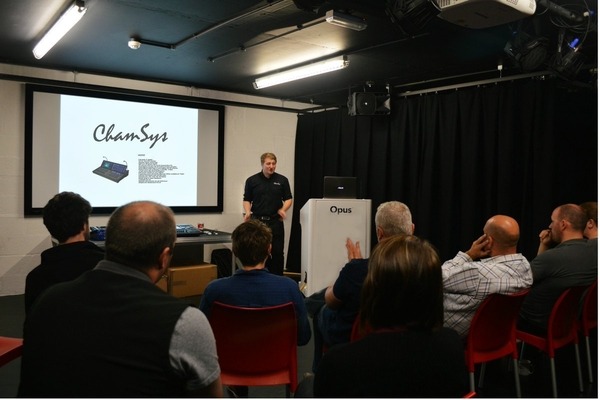 Stage Electrics have announced their appointment as a main dealer of ChamSys lighting products, selling and supporting the company's products nationwide.
First launched in 2004, ChamSys consoles and MagicQ software are a favored choice for lighting engineers. ChamSys lighting control is used for a variety of different applications such as festival venues, concerts, conferences and other live event.
Stage Electrics' Sales Director Anna Western commented: "As ChamSys' consoles are an industry favorite with a strong global presence, building a relationship with ChamSys was a natural progression for us". Since becoming a main dealer, Stage Electrics have already made considerable investments towards their commitment with ChamSys. As well as investing over £45,000 in stock Stage Electrics have also held both staff and customer console training days, which proved to be well received by all who attended.
"As a technical supplier with substantial stocks, adding ChamSys to our inventory makes perfect sense to meet the needs of our professional lighting clientele. We are now able to support end user and wholesale customers using ChamSys products," Western concluded.