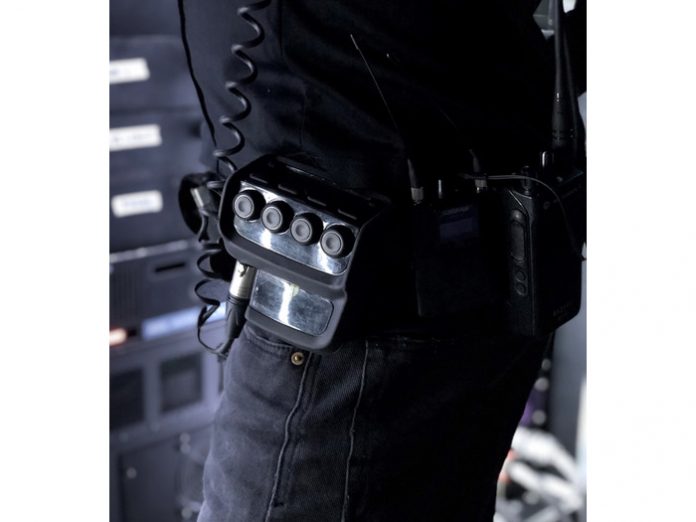 SSE  Audio Group has replaced their old intercom systems with Pliant Technologies' new wireless CrewCom system, distributed in the UK by Sound Technology Ltd.
CrewCom is based on a new technology platform that offers the industry's highest user density, unparalleled range and scalability. Aside from excellent voice quality, the system comprises the industry's smallest fully-featured professional full-duplex wireless radio packs, multiple simultaneous frequency bands and many user features.
"This system looked very promising when it came to replacing our existing systems." said SSE Senior Project Manager, Miles Hillyard.
He was soon talking to Sound Technology's Application Engineer, Danny Kyte, before investing in 4 of the CrewCom radio packs and 2 transceivers, with additional I/O.
Running on 2.4GHz RF frequency, CrewCom operates on its own proprietary network. The system allows up to 6 beltpacks to be run on one remote transceiver. The system can run multiple transceivers, allowing comms between many people in many locations without the expense of a matrix system.
Highlighting elements of the CrewCom design rationale, Kyte said: "The new beltpacks are much lighter than our previous system and the transmission distances much increased. The packs allow selection of up to four of 1024 conferences, assigned simply by sending a unique profile to a user's pack. The system is extremely flexible, scalable and easy to integrate with a wired system, and the software is informative and intuitive."
SSE sound designer, Marcus Blight, who configured the new systems for festival use, agreed. "Having used several wireless comms systems recently I can safely say I have nothing negative to say about CrewCom. Since Download second stage in early June this has simply flipped from site to site with very little change."
The system lives in an 18U rack with SSE's other shout and patch gear. "For our festivals we have been using it as a basic 3-channel system," he continued.
"The first ring is 'Shout', which is connected via 4-way to the shout desk that roots feeds from FOH, monitors, broadcast and the patch crew together. Secondly it is used as a wired system, which is integrated into the standard 2-way party-line comms between FOH and monitors, mainly used for talking privately to the FOH crew whilst an artist is onstage and an engineer is trying to concentrate in the FOH tent.
Blight concluded: "Finally, we have a 'Pvt ' ring, which is a private talk for the wireless comms users. The fourth channel has been left as a second private, so that the patch crew can use ring 3 for discussing patch information and ring 4 for discussing who wants a cup of tea!"