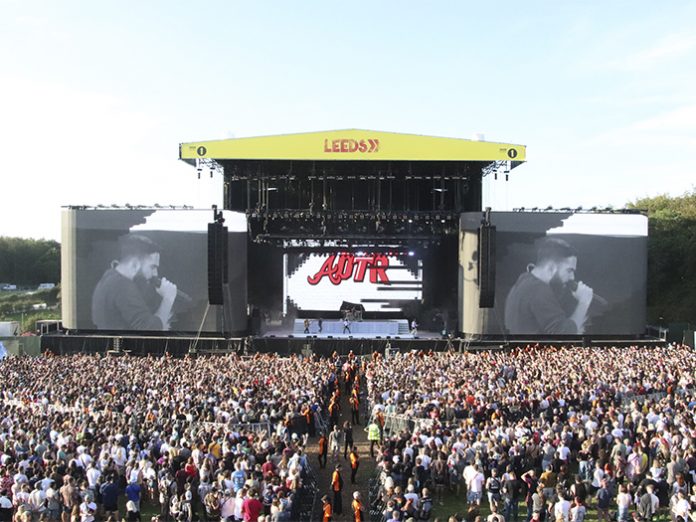 With the UK Government's COVID-19 'roadmap' in place and the prospect of a return to mass gatherings, Live Productions Business Development Manager for Solotech in the UK, including SSE Audio, Wigwam, Capital Sound and BCS Audio, Paul Timmins discusses how the summer could pan out.
---
"What the roadmap has done is allow some (very) cautious optimism across the industry. Since the Government announcement on dates was made we've seen an increase in enquiries coming in from clients for events for July and beyond.
"While some high-profile festivals such as Glastonbury and Download have fallen by the wayside, as they occur too early in the summer, Festival Republic's commitment to Reading and Leeds is a definite statement of confidence from a leading promoter.
"A number of events have also been moved to later in the summer and early autumn. All Points East and the Isle of Wight are now looking at dates later in the year. Whereas in the past the festival season was done and dusted by the second weekend in September, this year could well see events going on into October.
"At the moment it's the bigger festivals that have the financial stability to commit, while the smaller 5-10,000 medium size events are more cautious and are looking to the Government to help them insure against their losses. While that backing may come, we think the Government are hedging their bets and waiting to see if the roadmap is working before they will commit to this.
"There are also the artists to consider. Many events rely on acts from Europe, the US and beyond and at the moment we don't know when international travel will return without the need for quarantine. The fact that Europe is so far behind with the vaccination programme is definitely a cause for concern.
"So how are we placed as a company? Without doubt it will be more difficult to start the business back up again than it was to shut it down in the first place. In just a few short weeks we could go from famine to feast. For example, the August Bank Holiday looks particularly challenging: Leeds and Reading have double main stages, so that's four flip-flop festival stages to crew and equip before we look at any other events that we have booked for that weekend.
"While we have the equipment available, the big challenge could be freelance crew. The feedback we've had so far is that most are really keen to return to the profession, but if you've had to find alternative employment during the pandemic, you can't afford to give that up if all that is on offer is a few weeks' festival work.'
"What we need to see is the touring market picking up from September onwards. Many projects cancelled from last year have moved to this period, although it's tending to be theatre-sized tours rather than arenas and stadia. It will probably be early 2022 before we see the larger indoor events return at full capacity.
"To sum up, yes I believe we will see audio systems leaving our warehouses in the coming months. It's going to be a challenge, but I can't wait to get back to being busy. I actually did my first site visit in 12 months this week – I didn't realise just how much I'd missed it until I was there – fingers crossed it all goes to plan!"