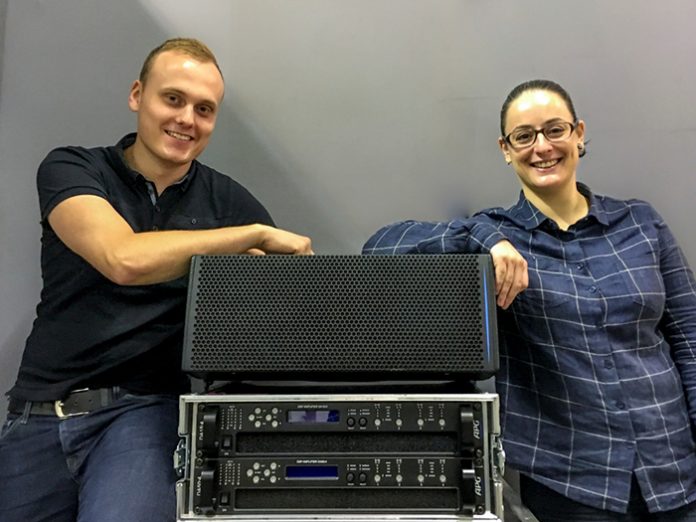 French loudspeaker manufacturer APG has announced the hiring of two new engineers. The announcement comes after the company joined forces with Active Audio in April.
Charlotte Gegout has joined APG's R&D department, having graduated from Conservatoire National des Arts et Métiers (CNAM), which has trained some of the best French engineers since 1925, as an Acoustical Engineer. Since joining APG in June, Charlotte has taken on a research project on the development of new technologies in acoustic loads.
APG's sales department has also expanded with the addition of Maxence Castelain, the company's new Client Support Engineer. Maxence graduated as an engineer in 2015, and has already spent a year at APG in the R&D department to work on the development of the new Uniline Compact range before her position was made permanent.
The company's Marketing and Business Development Director Grégory Dapsanse commented: "We are delighted to welcome two great prospects like Charlotte and Maxence, who are a perfect fit to APG's ethos. It's a very logical step for us to start our mutation with people that are driven by passion and knowledge. They both represent our commitment to the industry, to offer superior technologies and high level technical support."